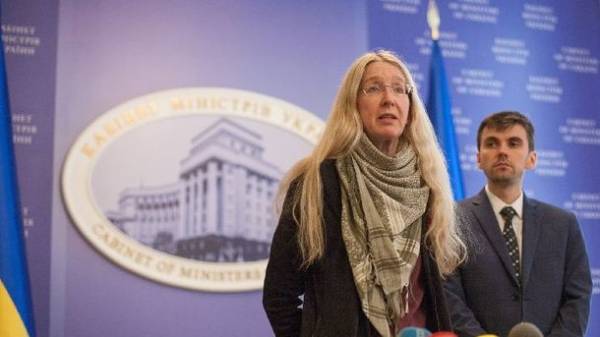 At a meeting with deputies Wednesday night that the acting Minister of health Suprun presented the "raw" bills that relate to health reform. Therefore, in the morning session in the Verkhovna Rada the people's deputies refused to include them in the agenda. This "Today" said the Deputy head of the faction PPO Alexey Goncharenko.
"Yes, yesterday was such a meeting. And the results are such that for many questions, the answers we heard. In principle, the expert Council of our party understands that in this view the laws are not ready to vote in Parliament. There was a proposal, and it was officially made during the meeting of our faction to create a working group that will finalize these bills, because they have a lot of questions. Although I personally voted for their inclusion in the agenda, because this would open the way for their consideration in the Verkhovna Rada. But colleagues believe that it is better first to modify and put down those that have a chance to go through the hall," – said Alexey Goncharenko.
We will remind, in support of the bills this morning, led by Ulyana Suprun in Mariinsky Park was held morning exercises "Activate reform!". But the positive result of this action is not given. The Deputy head of the faction PPO Sergey Berezenko considers that the working group will finalize four medical bills for 2-3 weeks, and by the end of June is Pleased to be able to launch medical reform.
So, bills No. 6327, 6328, 6329, 6347, it is proposed that the government blanket financial cost of the guaranteed package of medical services for every citizen, which will annually approve the Cabinet. Are guaranteed medical services and medicines at the primary level (family doctors, internists, pediatricians) and emergency, and palliative care. Partially be paid for services at secondary and tertiary levels. Payment for medical services and medicines government will be implemented through the mechanism of public solidarity health insurance, which will be implemented at the expense of the state budget.
Comments
comments