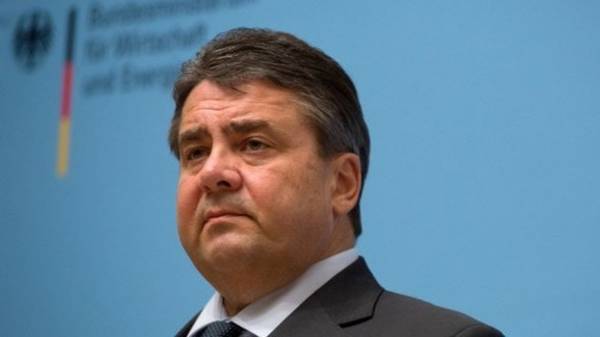 The approval of the foreign Minister of Germany Sigmar Gabriel of the initiative of Russian President Vladimir Putin's peacekeepers in the Donbas will not affect the negotiation process on this issue. It said "Browser" the people's Deputy from BPP Chairman of the Subcommittee on regional and cross-border cooperation between Ukraine and the EU parliamentary Committee for European integration Oksana Yurynets.
"The statements of individual Ministers, individual countries do not have decisive weight, because the negotiations on this issue will take place in a completely different format," said the Yurynets.
SEE ALSO
Putin "welcomes" the peacekeepers in Donbass: what was the reaction in Ukraine
She also criticized Russia's proposals on the introduction of peacekeeping missions and considers them unacceptable.
"We are strongly against the scenario of Russia", – summed up the MP.
Yesterday Gabriel spoke positively about the initiative of the President of Russia Vladimir Putin on the introduction of peacekeepers in Donbass. According to him, it would be the first step towards the lifting of sanctions against Russia.
Note that the Russian side insists on the deployment of peacekeepers on the demarcation line, while Ukraine wants to monitor the Russian-Ukrainian border.
Comments
comments