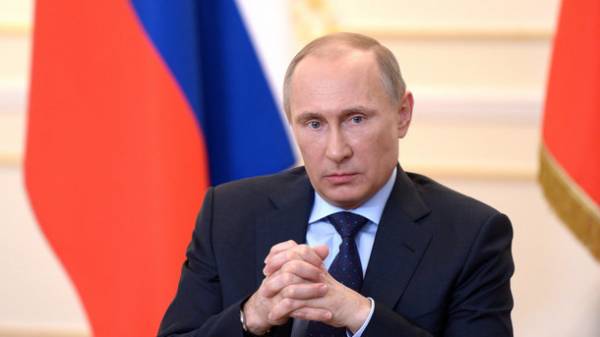 The initiative of the President of Russia Vladimir Putin at the location of миротворче6ской mission in Eastern Ukraine is of strategic importance for Moscow and its goals, not to resolve the conflict in Ukraine. This opinion expressed in his column on the website "Hula" Ukrainian analyst, Institute for the Future Igor Tyshkevich.
The expert sees five reasons why the Kremlin has agreed on the peacekeepers, as in the case of accomplishment of the following plans, Russia will get its customary alignment in the form of "Ukrainian Abkhazia and South Ossetia".
To demonstrate "progress and good will" – there is no doubt that Russian diplomats will strongly be emphasized that the thesis about the peacekeepers voiced by Peter Poroshenko.
To impose your format and discussion of the problem and to seize the initiative, to create a situation in which the Ukraine will have to wait "steps in response".
To fix that contingent is introduced to separate the warring parties in the conflict in the East of Ukraine and to introduce the leaders of the "LDNR" in the negotiation process as full participants.
If item 3 is successful, so Russia has a powerful tool to support the thesis about "to civil war in Ukraine", trying to once again become "just an intermediary for wishing good."
Due to the implementation of paragraphs 2-4 to prevent the recognition ORDO the occupied territories and to hang, as a minimum, allocations for the region to Kiev.
We will remind, yesterday the President of Russia Vladimir Putin said that he supports the presence of UN peacekeepers in the Donbass, and called a number of conditions which have already sharply criticized in Ukraine.
As was stated by the permanent representative of Ukraine to the United Nations Volodymyr Yelchenko, the UN peacekeeping mission in the case of the introduction in the Donbass should be located on the Russian-Ukrainian border and the participation of representatives of Russia excluded.
In turn in Russia criticized the demands of the Ukrainian side and called out as unacceptable.
Comments
comments