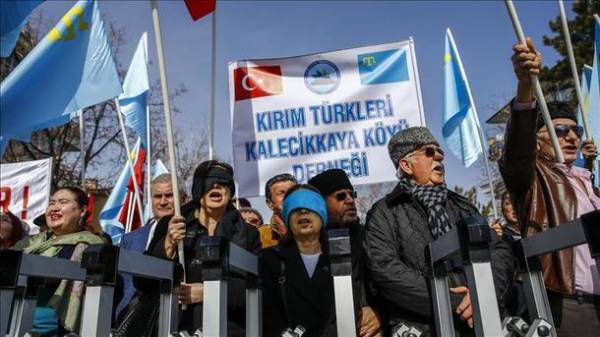 Turkey is concerned about the fate of the Tatars in the occupied Crimea and intends to discuss the issue with Russian authorities. This was stated by the Advisor of Turkish President Ilnur Cevik, reports "RIA Novosti-Ukraine".
According to him, Turkey know about the pressure on Tatars in Crimea, who are considered kinship people.
"Of course, the Crimean Tatars, for us is a very sensitive issue, because it is related to the people… Turkey can not interfere in the internal problems of the Russian Federation. But we know that Crimean Tatars are facing some pressure right now in the Crimea, and we are trying to bring this issue to the Russian authorities," said Cevik at the conference "the Relations between Turkey and Russia: from the period of tension to strengthen cooperation."
We will remind, on 19 February at the Munich security conference foreign Minister of Turkey Mevlut Cavusoglu said that despite the thaw in relations with Russia, they are differences on fundamental issues, including the rejection by Turkey of the annexation of Crimea.
Comments
comments