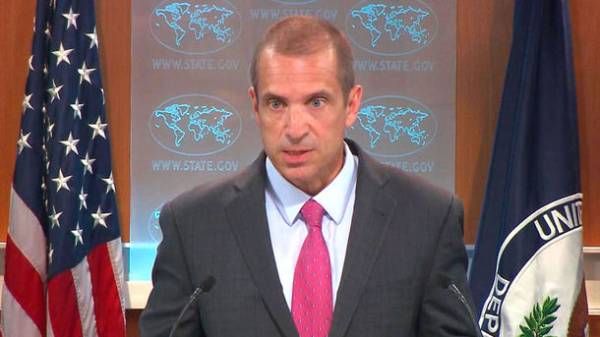 The administration of U.S. President Donald trump conducts a thorough analysis of violations by Russia of the Treaty on the elimination of intermediate-range and shorter-range. This was stated by the acting official representative of US state Department mark Toner.
"Our administration conducts a thorough analysis of continuing violations of the INF Treaty to assess the potential consequences for the security of the United States and its allies and partners," said mark Toner.
"We very clearly given to understand our concerns violations by Russia, the risk they pose to the security of Europe and Asia, as well as our great concern that Russia has returned to the performance of the Contract", – he said.
According to him, as described in the last report on the implementation of the agreement in 2016, the Russian Federation continues to violate its obligations under the INF Treaty prohibiting the possession, production or flight testing of cruise land-based missiles with ranges of 500 to 5,500 km, or possession or production of launchers for such missiles.
Recall, February 14 edition of the New York Times, citing sources in the administration trump reported that Russia has deployed a new cruise missile, which caused complaints from US officials, as, according to them, this violates the Treaty on the elimination of intermediate and shorter-range missiles concluded between the countries in 1987.
Comments
comments