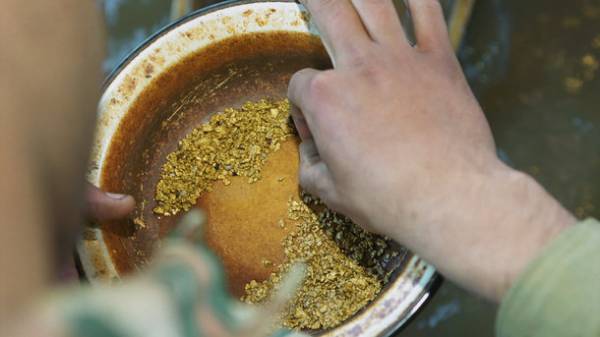 Gold prices jumped to the highest level in one year. The cost of the precious metal rose amid the flight of investors, there are fears that North Korea could launch a missile, writes Reuters.
Day gold traded at $ 1 334,21. per ounce compared to $ 1 324,57. per ounce at the close of trading on Friday. Gold futures in the United States for delivery in December rose by 9.5 us dollars. to 1 340$. ounce.
The yen and sovereign bonds of Japan also rose as North Korea conducted a nuclear test has provoked interest in the assets refuge, although losses in the stock markets was limited.
Investors also expect the European Central Bank's meeting on Thursday. According to economists, the ECB will not change monetary policy this month, but the regulator is likely to announce a reduction in the purchase program acvtive in October.
We will remind, South Korean authorities said that discuss with US the location of aircraft carriers and strategic bombers on the Korean Peninsula after there are signs of Pyongyang preparing new missile tests.
SEE ALSO
The leaders of the "Big seven" appeals to UN over nuclear test of the DPRK
North Korea held on Sunday, the sixth nuclear test, during which, as claimed by Pyongyang was tested an advanced hydrogen bomb. New step North Korea could lead to "large-scale" retaliatory action from the United States, in case of a threat to the state itself or its allies.
Comments
comments