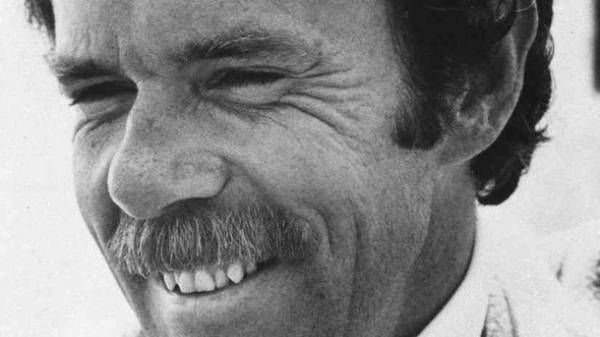 Under the heading "Lagostina" Alex Kurilko and Anastasia Belousova discuss the life and work of geniuses. This time we talked about the pilot who created a series of motivational books about flying in the sky and the power of the human will.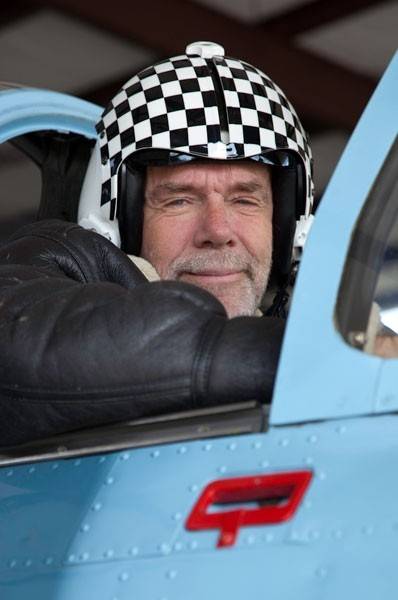 Richard Bach, 1936
Anastasia Belousova: you Know, Alexei Kudrin: you're not very fond of this writer. Although it is at least always fun. For example, if I ask the name of the author of "the Seagull named Jonathan Livingston Seagull" or "Illusions", you can safely answer — Johann Sebastian Bach. Believe me, there are those who will say: "Yes? Thank you!" They won't care that between the composer and writer Johann Richard runs a small gap — centuries in five commercials… Although, of course, that is five centuries compared to eternity? Google all you'll find, show and tell.
By the way, Richard Bach, for this reason, too, the legend tells. Like, when he was five or six years, their house came uncle Martin, traveler. Put Richard on your knees and gravely asked: "do you Know that we are distant relatives of the great Johann Sebastian Bach?" Little boy with his knees fell from surprise, but responded in the spirit of any self-respecting American: "I thought so! I like his music!" Richard Bach — not only military pilot, writer and journalist, he's a Joker. The mystery of uncle Martin and has remained a mystery, or rather a legend. Especially since Johann Sebastian had more than 10 children…
Alex Kurilko: Johann Sebastian Bach had seven children by his first wife, of whom three died in infancy, and four from the second. After the first wife died, leaving him a widower in middle age, when he needed a friend, a helper, the mistress of the house. Him love, and children with care and tenderness. And the Lord sent him a second wife.
Belousova Anastasia: Alexei, how do you know so much? Right about whom you speak…
Alex Kurilko: No, Anastasia, there are topics that I don't know, don't understand and, worse, don't want to know! Since my childhood I love literature, history…
Anastasia Belousova: Classical music?
Alex Kurilko: Well, in so far as… There are favorite pieces from the classics. Bach — or rather, none of Bach — is not among my favorite composers. But his life I know something, as interested in her as they prepared to play Bach in the play "the Supper in four hands". This is the only show in our theatre, where we practically do not improvise, and play strictly according to the text. There are only two heroes — Bach and Handel. They lived and worked at one time, was almost countrymen, each in his own way, that is, raised himself to the people. But Handel was favored by the fame his music brought him fabulous sums, he was considered the "highest paid composer" of the time. Then how about Bach the world didn't even know nothing, although in his home town, Leipzig, respected him. Connoisseurs of music had predicted him worldwide fame of two hundred years or so, when mankind will appreciate the complexity of his compositions. It almost did! Only a little earlier. His sons, also musicians, were trying to popularize the work of his father. Performed his compositions, published works… But their own popularity, they were also gifted with talents scarcely eclipsed uscnews the glory of the father. Such geniuses as Mozart and Beethoven, admired the works that Johann Sebastian Bach. But world-wide fame, he was awarded only at the beginning of the XX century.
Anastasia Belousova: to Remind you, Alex, today we're talking about another Baja. Perhaps his distant descendant.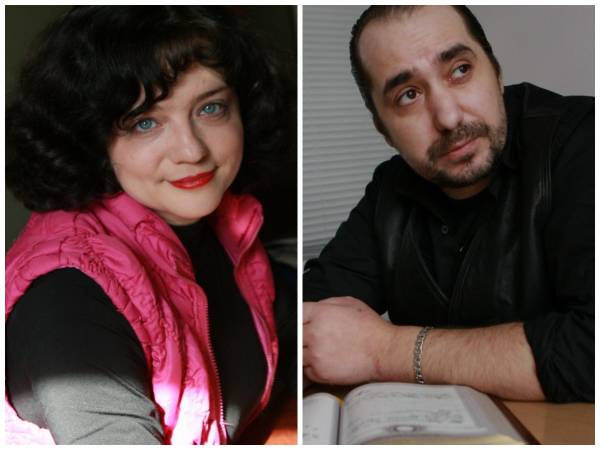 Tandem. Writer Alex Kurilko and journalist Anastasia Belousova
Alex Kurilko: he's a legend! In every second interview with Richard Bach tells a story about uncle Martin. But there is a sequel, which cunning Richard to protect themselves from accusations of fantasy. When he grew up, he allegedly remembering this event, asked old uncle the truth if he told him. To which he replied: "don't know". This answer fully satisfied the writer…
Anastasia Belousova: Yes, you can get confused. But! As my favorite Sherlock: "When artistry in the blood, it takes sometimes bizarre forms. Issues of blood — the most complicated questions in the world!" And what difference — a relative or just a namesake? His "Seagull", "Bridge across forever", "the Illusion" will not be better or worse. Because returning to your dislike of Richard Bach. Personally, I love this writer. And I hope you are not going to dissuade me that this is a new kind of literature — an extended parable or a novel-parable… Parables said the Eastern sages. And what is even more valuable to me than the parables Christ said. And in the twentieth century parables spoke Richard Bach.
Alex Kurilko: As Christ said, Anastasia, God knows! Sorry for the involuntary and not an obvious pun! I suspect, Christ spoke to the people, and the people recorded. But to err is human, to debridement and diisocynate. Plus, found with whom to compare. Christ! Well, if you compare what Jesus said, and Richard Bach's writing. And writing is not free. But the true difference in the other!
Anastasia Belousova: That Bach is not God — and so clear…
Alex Kurilko: And God, thank God, not Bach!
Anastasia Belousova: Well, don't laugh!..
Alex Kurilko: the Difference is that Jesus Christ spoke to people in parables so that people might understand him better. While Bach, on the contrary, writes parables to understand them. Yes, and people rather learned his ignorance… This is the most significant conceptual difference between them. And that's why I don't like. Or rather, you don't exactly put it — love or dislike my there is absolutely nothing to do with it. I just don't think it is a great writer. And even a good writer I would not have called. Yes, it is, in fact, not a writer…
Anastasia Belousova: How so — not a writer? What are you saying, Alex? He is the author of more than twenty books, among other things…
Alex Kurilko: Casanova wrote his memoirs in the amount of forty volumes. It doesn't make him a writer. The point is not in quantity.
Anastasia Belousova: I understand, as…
Alex Kurilko: Anastasia, as an author he first wrote the book as a tool for teaching evaperation. The second book was just telling us about his lifelong passion for flying. In his youth, this led to a final rupture with my father, which without it was a terrible relationship. That's about this relationship of father and son, sleeping, the sky, written in the second book. But these and similar books don't do it writer! The only thing more or less well done — "the Seagull named Jonathan" — it is still possible to read. But all that comes next sucks! And if Paulo Coelho as a joke, snobs, it is a philosophy for the poor, Richard Bach is a philosophy for the poor, but not in terms of money, but in terms of intelligence and education. Note: not the poor, and the poor: the mind of his readers, but, alas, it is clearly not enough.
Anastasia Belousova: Alex! What are you saying? He me with his intelligence and bribed. What he writes helps many people to find themselves in life! These people are not stupid, but they need literature that is able to push them in the right direction…
Alex Kurilko: Into the abyss?
Anastasia Belousova: This is called "motivational literature". The question of motivation, life advice and incentives for me, "the Seagull" — is much more important and more valuable than "Anna Karenina", I'm sorry. Or even our previous hero, Chatsky with his grief from the mind. I'm looking for in the literature, the ease and desire to go further sewn into history that will help me to overcome difficulties. In this sense, Richard Bach for me is very dear.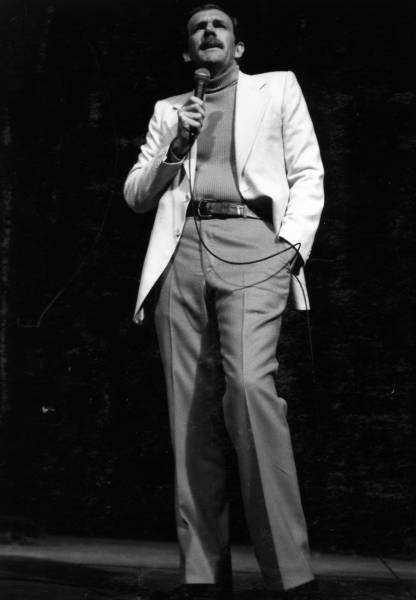 His style: "You can learn anything until you prove it — you can't do anything!"
THE TRUTH: THE ENGINE OF PROGRESS OR CONSUMER GOODS?
Anastasia Belousova: His "Seagull Jonathan" was kind of talking in the language which forces me to get up and go on. Seagull does not chew snot, he's not giving up, he slowly but surely is the goal — to search for its uniqueness and essence. "Your only duty in this life is to be true to yourself". Beauty… "I wanted to write something even remotely similar, but I have not had such interesting stories, like Tolstoy, said Bach. And then that inner voice that first helped me in the flight, said, "I will whisper them in dreams, but what are you going to do with them, Richard?" So he began to write… And loves to repeat the phrase: "a Professional writer is an Amateur who didn't quit to write. When you want to learn something, you just need to train this skill as often as you can — and you will become a Pro in this business. Claiming that you can't do something, you deprive yourself of omnipotence."
Alex Kurilko: You said: "So he began to write"! Yes, so he began to write. But writing does not mean "be a writer". Children write on the walls, swearing and sometimes even send someone in the right direction is sufficient. But it gives them the right to call themselves writers. I understand that Bach himself, I'm pretty sure, would support me. Well, where is it to thick? Where it to a loved Dostoevsky?
Anastasia Belousova: ECA you compare! In comparison with Tolstoy and Dostoevsky, we are all nothing…
Alex Kurilko: No, sorry, we are not all, but most! And then, who he was compared to Jesus? I, when I learned that you read, in addition to "Seagull", "Illusion", and you liked it, was confused. Downloaded Illusion. I began to read. And immediately started to get bored. God, on the first page was starting to get bored! Could be a question: why? How is that even possible that on the first page I have lost the text of interest, then I start to get bored, and then — because of this boredom to be angry…. But why ask these questions if the answers given on that same ill-fated first page: "I do not like to write. If I have enough forces to abandon not fully developed ideas, I'm not in the hand to take the pencil"… Yeah, he doesn't like to write! And it shows! And if I did not need, he would not have written… I do not understand it already, I can feel it… He thinks in other words, explained Chekhov's law according to which it will be considered a writer to write only when I can not to write. And actually blurted it out in an incredibly strong vanity and didn't even notice it! "I don't like to write. If I have enough forces to abandon not fully developed ideas, I'm not in the hand to take the pencil. But from time to time, the wall of my house explodes with sparks, glass and brick rubble; someone making their way through the rubble, grabs my throat and says politely, "I'm not letting you out until you embody me in the paper." Thus I came to "Illusions". Vanity forced him to write the next book after the successful and continues to get further. You don't know what the meaning of life? Who are you? Where would you go? What to do, how to live? Calm down! Make yourself comfortable! I'll explain everything! I will take you to your destination! Fear not, since you said the commander of the crew, experienced and happy Aviator! And so you will! It's not hard, it is easy and pleasant. Just relax. The flight will last…" etc. All okay?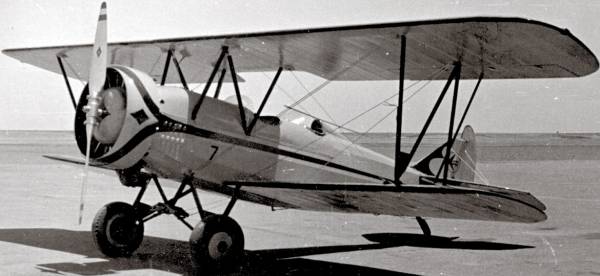 What is this world? And everything in it? Illusion. Everything…
Anastasia Belousova: You're perverted! Here omnipotence is not vanity and pride. This ability to learn and develop their skills. "My heart bleeds when I see people who don't know what I want, I don't know your way… says Richard Bach. — If we don't know what love like
to see ourselves the way?"
Alex Kurilko: you Know what pisses me off the most in the books, which should answer all the questions?
Anastasia Belousova: That someone else, not you, provides answers to these questions?
Alex Kurilko: Yes, answers to these questions, not knowing the right answers! But he gives them! And claims that they are correct! A check is impossible! And again, I do not believe the authors whose books everyone sees something different. It's usually only when there is nothing copyright… It's water! And in the reflection of the muddy water each sees something different, and it's something he really likes her. Of course! We love to stare at his own reflection.
Anastasia Belousova: Come On, Alex. It amazes me that he's on top of skill, at the peak of his military career in the rank of major, suddenly leaves the force to be given to another flight — writing. He was suddenly interested in how drawn inspiration, creative power. "It is necessary to write, to have fun and nothing to think" — these words he put on his typewriter.
Alex Kurilko: Although to think that it would be… for Example, to think: and suddenly I will read not only the majority, not knowing the basics of the history and development of philosophy, but those who read to me many other books? Suddenly, they tell you that I invented? None of my thoughts dare not claim to be original? And that all my books too dellana and secondary! What then? I stop reading? And then publish? And I'll be back to where you started…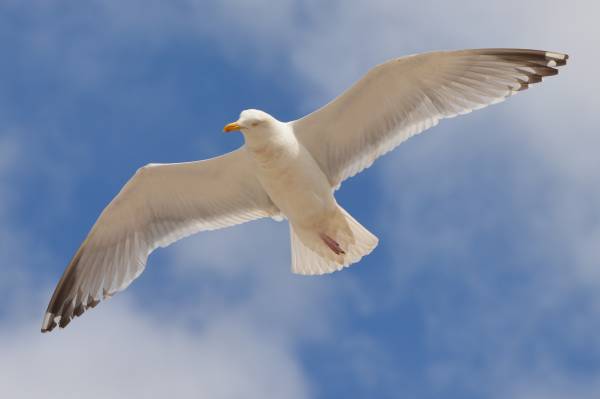 Jonathan: "the True is only the law that leads to freedom. There is no other"
READERS ' LETTERS TORN TO SHREDS A BOOK AND 18 FAILURES OF "THE SEAGULL NAMED JONATHAN"
Anastasia Belousova: by the Way, Yes, Alexei: at the beginning it really was printed, he acquired a certain weight. But "the Seagull named Jonathan Livingston" did not undertake to print one. He refused 18 publishers!!! The other would have dropped his hands, but Bach says: "If you have something you really love and want to present it to the world, you feel something strange. The idea always gathers those who will help it to dissolve. And it works with… Matches. Match always come to the rescue". Richard Bach — a theory of coincidences and accidents. After 18 rejections, Bach wrote to the editor of one of the "failed" publishers with a request to look at his manuscript. After reading, she flew into the office of the General Director of the publishing house with the manuscript in his hands. In the end, the manuscript is approved. But the author had to work hard to get your book started buying.
Alex Kurilko: I Repeat: "the Seagull" can still be read, though with each page, and breathes the banality. Search for the meaning of life — what fresh topic! — she is Central in this parable. But she of the eternal, will survive and my povestesc, decided, probably, Bang! In addition, this eternal theme, we give a background of the eternal conflict between the lines of gray always Pack smart and bold Outlaw, which is driven by noble and astrologically thirst for knowledge: "for Thousands of years we prowl in search of fish heads, but now finally understand, why we live: to know, to discover, to be free!" I want to ask Bach: if so, why aren't you trying to discover something new and be free from the opinions of the public? Because he needs attention! He needs the interest of this most despised of the gray Pack. Hurting for a Squirting with indignation and disgust from the way he just makes all of you!
Anastasia Belousova: you Know, Alex, you remind me of my teacher of Russian literature. When we brought her Money, she promised to read it, and the next day returned: "a Good book for teenagers. But I'm old enough to admire it." When recently I had to re-read "Illusions", I'm kind of too afraid that you can't… But again I liked it.
Alex Kurilko: But to me, this thing seems awfully fake. It is full of common places. This is the weakest of his work — from a literary point of view, of course. And maybe that's why that, too, somewhere naturally, it has become so famous.
Anastasia Belousova: Your words reminded me of how Bach told angry letters from readers. Once he opened the envelope, and there is his "Seagull", cut into small pieces, with a note: "Here's what I think about your book!" So yeah, it happens.
Comments
comments