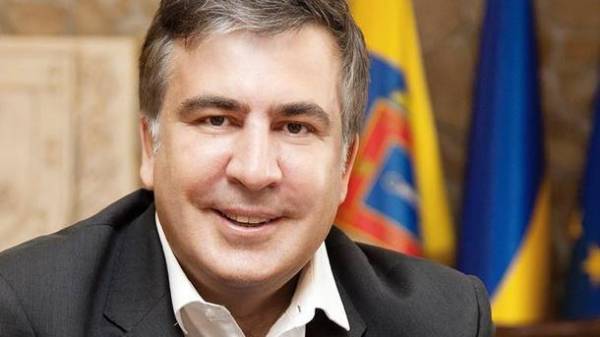 Former President of Georgia, former head of the Odessa regional state administration, Mikheil Saakashvili said that freely came from the United States to Poland, without resorting to diplomatic assistance.
"They have alerted all border service, all the airlines that don't need to let me in… I Have had no problems to leave the United States," – Saakashvili said in an interview with the ZIK via video link on Friday evening.
SEE ALSO
In the American media sharply criticized Saakashvili
The politician confirmed that he is in Poland.
On specifying question, Saakashvili said that he had not resorted to diplomatic assistance in order to leave the territory of the United States. "No. I think that it is not necessary. I think that all democratic countries do not recognize this (deprivation of citizenship – Ed.)", he added.
Answering the question whether he intends to stay in Poland, Saakashvili refused to say anything about his plans.
In addition, Saakashvili said that the Prosecutor General's office of Ukraine, he was informed that he had not sent materials on the basis of which he was deprived of the citizenship of Ukraine, and noted that his lawyers are currently collecting all necessary documents related to the termination of his Ukrainian citizenship in order to appeal the decision in court.
Earlier it was reported that Georgia turned to Poland in connection with the visit of Saakashvili.
Earlier media reported that located in Georgia wanted Saakashvili arrived in Poland in connection with the event marking the anniversary of the Warsaw uprising.
SEE ALSO
In Georgia, told about the plans for Saakashvili
The Minister of justice of Georgia tea Tsulukiani told journalists that against Saakashvili initiated four criminal cases, the Georgian side will demand to extradite him from any country where he decides to stop.
26 July 2017, it became known that President of Ukraine Petro Poroshenko issued a decree that stripped the citizenship of Ukraine. In the administration of the President of Ukraine said that the cessation of citizenship of Ukraine, Mikheil Saakashvili is due to submitted false information at registration of Ukrainian citizenship.
Comments
comments