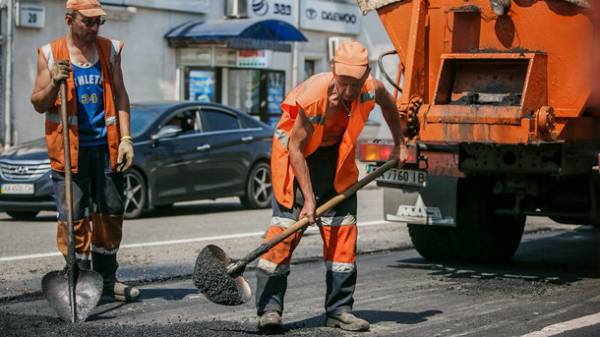 For road repairs in 2017, the government promised 30 billion hryvnia. This would be enough to repair 2195 km. But from the beginning, the plan was fulfilled less than half. Pace, experts believe, to repair Ukrainian roads will be possible in about 100 years. Will in Ukraine to carry out the plan of repair of roads of the road for the winter, found out the website Today.
The record for road repairs
The length of the Ukrainian roads – 430 thousand km According to the Ministry of infrastructure, over 95% of roads require major repairs. The rehabilitation of roads over the past ten years was funded at the level of 3-5% of the desired volume. The exception was the period of preparation for "Euro-2012". Because of this, the state highways each year was getting worse. In early 2017, the Prime Minister Volodymyr Hroisman has pledged to roads more than 31 billion UAH. The money planned to repair 2195. on repair of roads "Ukravtodor" received from the state budget this year to 5.3 billion UAH. "Existing funding is enough to repair 727 km of roads, with additional funds – more than 2000 km", – said the acting head of "Ukravtodor" Slawomir Nowak.
Comments
comments