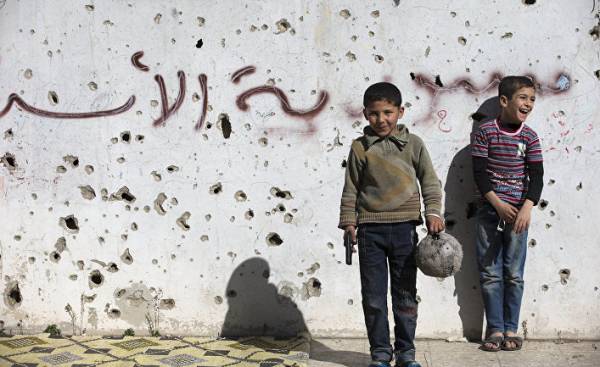 Russian policy in Syria today clear and decisive. Russian use various tools, including a notorious lie, to justify its occupation of Damascus and the extension of the control over the Middle East, which was previously exclusively an American domain.
Do you remember how the Russians had entered Syria and were killing people under the pretext of fighting ISIS (a terrorist organization banned in Russia — approx.ed)?
Have you forgotten how the Russian President Putin was lying? Lied about the world, lied to about what will leave Syria in the past year… In fact, he only increased the presence of its air and naval forces and continued the relentless genocide.
And do not pretend to be fools, that the future of Bashar al-Assad is not related to the new policy of Russia!
As said the representative of the Syrian national coalition (national coalition for Syrian revolutionary and opposition forces — approx. lane) Ahmed Ramadan, "Russia brought to the attention of the opposition, so they are not worried about the future of Bashar al-Assad and the Syrian nation!"
Russia took advantage of the absence of the US on the coast and beginning the implementation of their goals. When to achieve one of them did not have just a step, then she returned to the condemnation of international terrorism. The condemnation of terrorist acts committed on Syrian territory, and continued to started.
US policy towards the "bellicose rhetoric" of Putin in the middle East are useless: in the White house come Donald trump is the king of empty statements.
We have seen the us occupation of Iraq, the Iranian occupation of strategic positions in the Persian Gulf! In the near future, we fully feel the Russian occupation of Syria, and the conflict with Iran would be "icing on the cake" if the international community will not save this region!
If trump fail in trying to stop Putin, and the growing influence of Russia continues, it will be necessary to preserve Syria, or "the streets are hot" (quoted from a popular Arabic song — approx. TRANS.).
Briefly:
Expert: Syrian regime allows Russia to establish a base in the area of al Kalamun and Baniyas then transfer them to Iran! So like the base of Tartus and Hamim…
However, this proposal was rejected by Russia. They were afraid that there can be competition and to take over Syrian territory. And there can be only one power: the power sluggish air attacks!
Coming loss!
God give us the strength to correct the situation!
Comments
comments