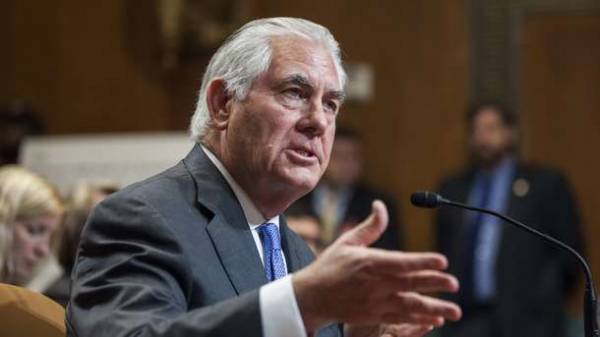 The Secretary of state of the United States of America, Rex Tillerson notes that the new US special envoy for talks regarding Ukraine will try to help to achieve peace in the East of the country. This is stated in the statement on the website of the US state Department.
In particular, the report said that Tillerson today announced the appointment of Ambassador Kurt Volker for the post of US special representative to conduct negotiations on the situation in Ukraine.
Walker previously served as permanent representative of the United States in NATO, as well as the Director for Europe and Eurasia at the national security Council.
See also: "high profile assignment for the state Department in Ukraine: who is Kurt Volker"
As noted, he will assume responsibility for support of US efforts to achieve the objectives outlined in the Minsk agreements.
The state Department reported that Walker July 9, will accompany Tillerson during his visit to Kiev.
However, as expected, he will continue to hold regular meetings with representatives of Ukraine and representatives of other members of the Normandy format – Russia, France and Germany.
"Kurt's vast experience makes him extremely qualified to move this conflict towards peace," – said Tillerson.
"The United States and remain fully tuned to achieving the objectives of the Minsk agreement, and I fully trust Kurt to continue our efforts to establish peace in Ukraine," said Tillerson.
Earlier it was reported that the U.S. state Department appointed a special envoy for Ukraine.
Comments
comments