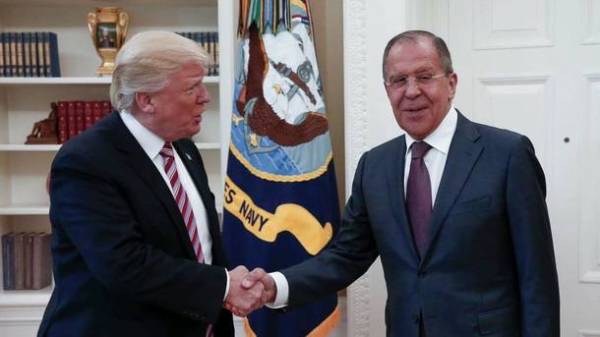 The President of the United States Donald trump during a meeting with the Minister of foreign Affairs Sergey Lavrov informed him of the intentions of ISIS militants blow up a passenger plane, which would fly in the US. Reported by ABC, citing U.S. officials, reports 112.ua.
For these purposes, the militants had hoped to use hidden in the body of the laptop is the bomb. Such an explosive device, according to the TV station, according to American experts, it would be difficult to detect during the inspection using conventional equipment.
The publication notes that this is precisely the information that the administration of US President received from the Israeli spy. It is also noted that Israel fears for the life of his human, which was introduced in the ranks of the "Islamic state". Washington also believed that intelligence is credible and precisely because of that considered the possibility to introduce a ban on bringing laptops into the cabin of the aircraft arriving in the U.S. from European countries, the report said. Officials say that the secret information was transferred to the United States, provided that the source will remain confidential.
We will remind, on the website of The Washington Post, citing current and former US officials, it was reported that during a visit last week to the White house, the foreign Minister of the Russian Federation Sergey Lavrov and Russian Ambassador in Washington Sergei Kislyak President of the United States, Donald trump told them the secret information. The white house has denied reports about the trump disclosure of classified information at a meeting with Lavrov.
Later the New York Times, citing a source reported that the source of classified information that the President of the United States, Donald trump told the Russian foreign Minister, Sergei Lavrov, was Israel. At the same time, the Israeli authorities do not confirm information about the fact that Israel is the source of the secret data, which was subsequently transferred to Russia.
Comments
comments