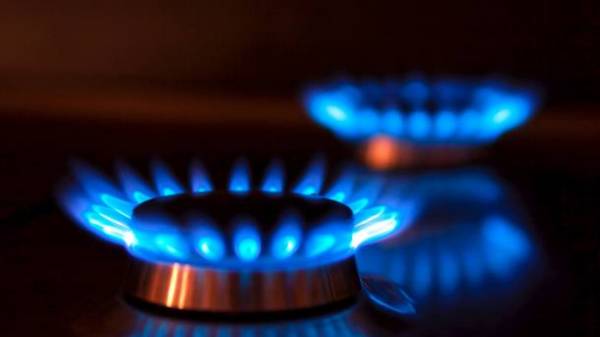 In Ukraine, gas tariffs for the population last year increased to 6.8 hryvnia per cubic meter, before the Ukrainians to buy gas at 3,6 hryvnia per cubic meter. The government said: the cost of natural gas for the population dependent on the price of imported gas. This year gas in Europe went up to 185 up to 245 dollars, the experts in the field of energy believe it will lead to growth of tariffs. This week, the Cabinet decided to revise the tariff every six months. "Today" figured out how can change the cost of natural gas for Ukrainians.
Gas tariff for the population is determined by the formula: cost of imported gas × dollar exchange rate + VAT + transport + distribution + mark-up of Naftogaz, explained in the Ministry of economic development. When we adopted the current gas tariff, the cost of imported gas was at $ 185. And in this year's budget gas Ukraine will buy for 246 dollars.
As a result, the government would have to increase gas tariff for the population, said a member of the Supervisory Board of the Institute of energy strategies Yuri Korolchuk. The ex-the head of Department on public relations of "Naftogaz" Valentin Zemlyansky estimated gas, according to the formula of the Cabinet, will cost 9600 hryvnia per thousand cubic meters (currently 6800 UAH). At the same time, Yuri Korolchuk sure that it is economically reasonable price of gas will rise by 25-60% (8.5-11 thousand UAH). "If the price is minimal for 1,500 hryvnia will not grow, it means only one thing – the market is further manually adjusted, the government controls prices, and no market. And this difference, the state will cover from the budget", – says Yuri Korolchuk.
According to the decree of Cabinet of Ministers №90 from 21 February, fares will be reviewed twice a year – before the first of April until the first of October. The revision of the tariff will take into account the monthly average gas prices in the German hub NCG (per semester) taking into account transportation costs to the Ukrainian border and the entrance to the CTA in terms of the official rate of the NBU, as well as tariffs for transportation, distribution, and margin of "Naftogaz".
At the same time, the Cabinet said that at the moment to revise the price of gas does not expect.
Comments
comments