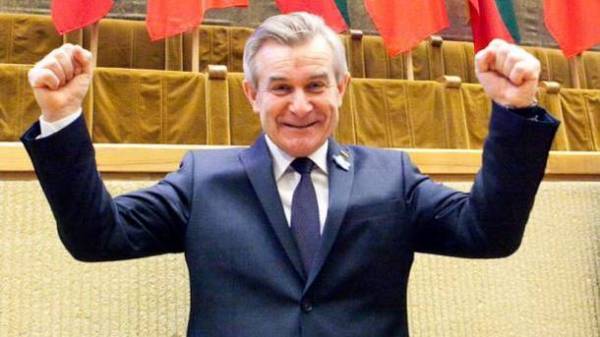 Lithuania is not going to recognize the aggression of Russia against Ukraine. This was after a meeting in Kyiv with Verkhovna Rada Chairman Andriy Parubiy said the head of the Lithuanian Seimas, Viktoras Pranckietis, reports LIGA.net.
"Tomorrow we go to the boundary line with the Crimea, to demonstrate that we do not recognize and will never recognize Russia's aggressive actions", – said the head of the Lithuanian Parliament.
SEE ALSO
In the United States has voiced position on the Crimea
He also recalled how in the days of the USSR, the United States did not recognize Soviet occupation of Lithuania.
"At the time, Lithuania was very thankful to the United States, who did not recognize the occupation of Lithuania by the Soviet Union. So today the same thing we are willing to do for Ukraine", – said Pranckietis.
In turn, Andriy Parubiy at the meeting with the Lithuanian politician said that "Marshall Plan" for Ukraine today finds more allies in Europe and in America.
Crimea was illegally annexed by Russia in March 2014 after the "referendum" is not recognized neither Ukraine nor the world community. Including the "Crimean referendum" does not recognize and the United Nations.
The Verkhovna Rada of Ukraine officially declared on 20 February 2014, the beginning of the temporary occupation of Crimea and Sevastopol by Russia. October 7, 2015 President of Ukraine Petro Poroshenko signed the law. International organizations have recognized the occupation and annexation of Crimea as illegal and have condemned Russia's actions. Western countries have imposed a series of economic sanctions.
Comments
comments