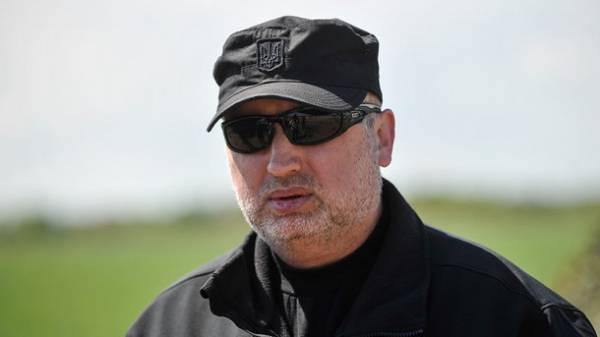 The President of Russia Vladimir Putin does not want to see UN peacekeepers on the Ukrainian-Russian border, as this will stop supplies of weapons, ammunition and military in the Donbass. This was stated by the NSDC Secretary Oleksandr Turchynov during the meeting with the delegation of canadian Parliament headed by the Chairman of the defense Committee Stephen FYROM, the press service of the NSDC.
According to him, the Donbas daily, an increase in the number of weapons and ammunition that are imported by Russian troops.
"We understand why Putin against armed UN mission that would monitor the border with Russia. Only by closing the border to stop the importation of military arms and ammunition from Russia on the occupied territories", – said Turchinov.
SEE ALSO
Peacekeepers in the Donbas, Poroshenko announced an important detail
The NSDC Secretary added that until the established control over the border, Russia will continue the war.
Note that the position of Russia and Ukraine at odds in the deployment of peacekeepers. So Kiev wants their imposition on all uncontrolled territory of Donbass, include the Russian-Ukrainian border. Moscow, in turn, is configured only to enter them on the line of contact and for the protection of OSCE observers.
Recall, September 20 at the UN General Assembly the President of Ukraine Petro Poroshenko said that Russia's position on the placement of peacekeepers only on the line of contact and for the protection of the OSCE speaks of the intention to freeze the conflict in the Donbas.
The President also appealed to the UN with a request to enter the mission in the Donbass as soon as possible. In addition, he urged the Secretary-General to send to the Donbass assessment mission of the situation.
Comments
comments