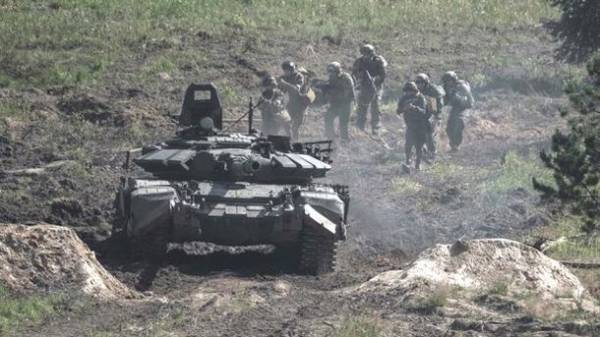 Ukraine may regain control of the captured Russian territory of Donbass by force or through negotiations. This opinion was expressed by the "observer" the people's Deputy from Blok Petro Poroshenko, Secretary of the parliamentary Committee on national security and defence Ivan Vinnik.
He noted that both the first and second methods can be implemented subject to the respective negotiating positions of Ukraine: when there is a powerful army, with Ukraine considered to be.
The MP stressed that the first method assumes that the Russians will leave the Donbass.
SEE ALSO
In Russia estimated the likelihood of the withdrawal of occupation troops from the Donbass
"Then we have to hold law enforcement, a police sweep of the elements that might mimic the civilian population. The second way is the military, forced. But for the implementation of the first and the second need a strong army, which will create a corresponding negotiating position," summed up the MP.
Previously the Director of the Center for Eastern European perspectives in Washington D.C. Nikolay Vorobyov said that Moscow can go on the withdrawal of troops from the Donbas. In his opinion, for this there are a number of reasons.
Comments
comments