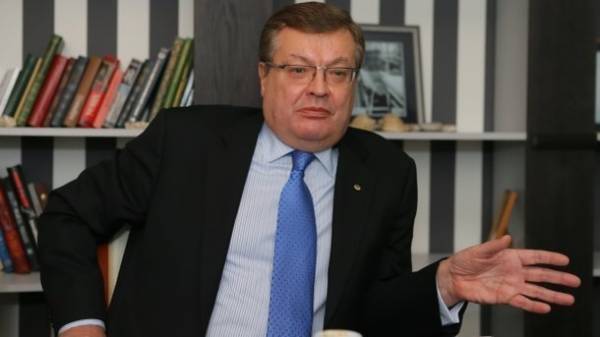 The key to resolving the conflict in Donbass may be the US special envoy to Ukraine Kurt Volker, to whom Washington gave all the possibilities in this direction. Such an opinion Ukrainian politician and diplomat Konstantin Grishchenko expressed in the comment to the edition "GORDON".
According to him, Walker showed that is now the United States prioritize the settlement of the conflict in the Donbas.
"The U.S. position from the start was the fact that the territorial integrity of Ukraine must be restored. And Crimea belongs in Washington has never been questioned. At least at the official level. If there were any statements that differ from this position, they were unofficial. Walker more firmly and specifically voiced the US position. The question is, what now needs to focus its efforts Ukraine, France and Germany. It is obvious that at this stage the priority is the cessation of hostilities in the Donbass, the exchange of prisoners of war and the political decision", – said Grishchenko.
SEE ALSO
Loud the purpose of the state Department in Ukraine: who is Kurt Volker
He believes that the US is interested in resolving the armed conflict, but waiting for some progress on this issue, to submit it as a success.
"If Volcker publicly voiced the US position on Ukraine, then in Washington support it. At the same time, his statements can be addressed to Berlin. The Germans are talking about priorities. That is, they share the sanctions against Russia, introduced because of the Crimea, and those associated with the situation in the Donbas. But if the Germans in the negotiations to use the carrot, the Americans are not shy and stick to get. Now the administration trump need some success or some progress can be submitted as a success. The problems with North Korea, Iran, Syria cannot be addressed quickly. I think the situation in the Donbass in Washington is considered as a more promising option, which can be solved. So Volker was given every opportunity to work in this direction", – said the diplomat.
Earlier, Walker announced that, fulfilling the Minsk agreements, Russia must withdraw from the Donbass troops. He also noted that at the Donbass Russian tanks more than all of Western Europe.
Comments
comments