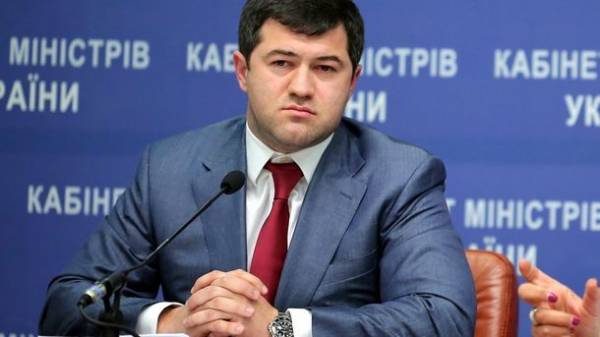 Specialized anti-corruption Prosecutor's office by surgery, it became known that the head of the State fiscal service of Ukraine Roman Nasirov was probably going to escape abroad. This was announced by the Deputy head of the GPU, head of SAP Nazar Golodnitsky, quoted by the press service of the Ministry.
"Surgically we learned about the possible departure of a suspect abroad, and there was the possibility of destruction of evidence, so the Prosecutor yesterday, it was decided to hold a series of urgent procedural actions. Once began investigations yesterday afternoon, the head of the State fiscal service instantly appeared on the treatment in "Feofaniya" – said Holodnitsky.
It is noted that SAP will petition for election of a measure of restraint for Nasirov in the form of detention, and to dismiss him from office.
"Given the possibilities of the suspect to resist the consequence and love for shoots abroad participants in the "gas business", we will petition in court about election Novel Nasirova measures of restraint in form of detention and to demand his removal from office. Now detectives NABOO on behalf of the head of procedure prepare appropriate motions to the court," said Holodnitsky.
As reported, the Chairman of the State fiscal service Novel Nasirova handed suspicion. During this time he became ill. According to lawyers, the suspect was handed over when the head of the SFS was already unconscious, which is illegal. Nasirov is now in the hospital, he was diagnosed with a heart attack.
Recall that Onishchenko is suspected of misappropriation of funds by creating a "gas scheme". June 22, National anti-corruption Bureau and the SAP exposed the organizers of the schemes of theft of funds in the extraction and sale of natural gas in the framework of joint operation agreements with PJSC "Ukrgasdobycha", which was caused to the state damage for the sum about 3 billion UAH. In addition, the Deputy is suspected of treason and the preparation of destabilizing the situation in Ukraine.
Comments
comments