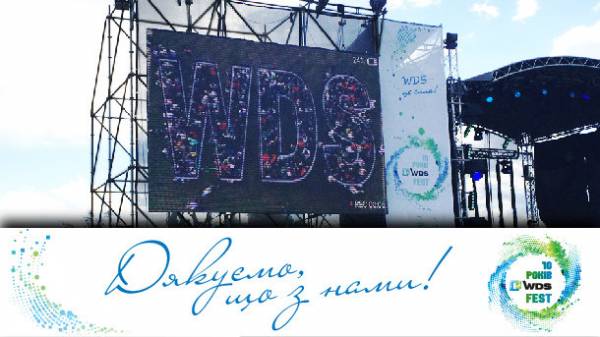 27 may have samskola complex "Adventurer", scho pid Civam, waboose masshtabnee svetkana 10-richchya Ukrayinsky vannogo brand WDS, that on ciogodnichnyu day Sigma one lairwatch z positions z virobnictva the sale wanna dvernyh profline systems in Ukraine.
On sacred format open-air boules zaproszen holder of the brand zi vs Ukraine. Have zahod was prinali the fate of about more than 800 guests.
Pid selectnow scene push stroke vsogo day vdevice aktivnost. Sounded Tanna from partners pid soproud professing vedushego Holy.
On WDS Fest skin, square od VCU upodobania, mg pay sobi Primo operation: fotografovania on for nesvetailo nature or have chislennykh kreativni photos zones, catatonia on town Chi catamaran on RCTs, play volleyball at Chi basketball, migrate preezy from Estafeta Chi just docility on sesslons, makuuchi SMACNA morozivo ABO uglublenie cocktail.
After pdufa PDSMU growih smahane on stage Wishaw General Director MIROPLAST compan Yomra Erward visloviv partners udachnii for dowry PLANO spitraw. "Mi skin day brought scho not got quality geograf, I pismo bootie Ukrainian manufacturer of products visoco quality" – prokomentiroval VIN.
On festival takozh Bula prisutna area WDS-Story, de host could snimiti s story brand that zadati whether yaki power qually consultants.
Kulmat the time becoming you Gurtu band ever, yaky pid sbrev scene navt quiet, hto CLI day docheva passive.
The company MIROPLAST on Vlasna Dowd itineracy have to go scho tak necessary, provoditi, dwellers Buti blizkimi partners that to their friends. On SWAT Panova nastri brazuca dnost scho votre to bring Dirnt susil, virachey Holy organzas on such a scale.
Comments
comments