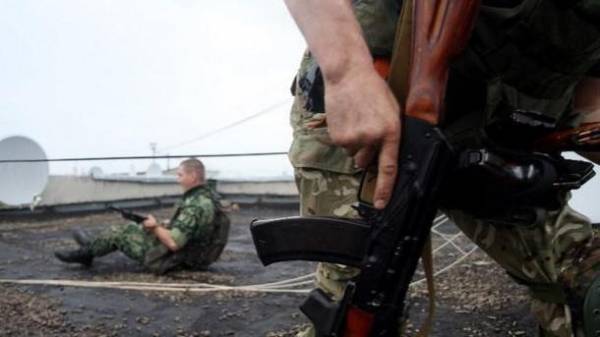 For the murder of two "deputies" of the so-called "Parliament LC" can stand the locals. This opinion was expressed by the "observer" veteran of the war in the Donbas, military expert Yury Kolesnikov.
"Imagine what you see in your backyard candid local criminals with guns. Look at the criminal rakitinskoe bastard, I see how they steal girls press cars. And it lasts the fourth year. In the end you just start to get those, to whom you can reach. Moreover, civilians with combat skills there are now enough" — said Kolesnikov.
SEE ALSO
Media reported about the flight of the writer Prilepin militants from "DNR"
He noted that the Ukrainian partisans would be very difficult to do.
"There is a very high counter-intelligence control. There he surpasses even the one that was in Chechnya during the first war. This is the most closed Russian intelligence service territory where there are Russian troops. In order to act like that need a local and unexposed people", — said the military.
As reported, on August 28 it became known about death of two so-called "deputies" unrecognized "LNR".
Comments
comments