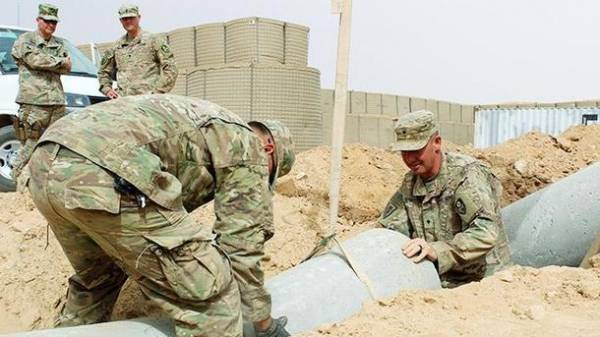 With the help of the Ukrainian crisis the US wants to obtain strategic advantage over Russia. About this in comments to the edition "GORDON" said political scientist, Director of the sociological service "Ukrainian barometer" Victor Nebozhenko.
In his opinion, the work of the Americans to build the base in Ukraine is a serious blow to Russia than the victory of the invaders under Ilovaiskaya.
SEE ALSO
The United States believes that Ukraine needs help to rebuild the fleet
"The US wants to obtain strategic benefits of using the conflict in the Donbas. At the same time, Volker (special envoy of the US Department of state Kurt Volker. – Ed.) understands that Ukraine is not interested in a frozen conflict, as almost every day in the East of the country killed our soldiers and officers. Although, as we discuss the frozen conflict in the Donbass, the Americans build a military base in Ochakov. This is a powerful blow to Russia, which is way more serious of the victory of Russian troops near Ilovaysk. Moscow is trying to keep the conflict in the Donbas in the frozen state, but the West is coming. And makes it much more successful. Russia was not able to reach Ochakov, and the Americans are already there," – said Nebozhenko.
As reported in the city of Ochakov of the Nikolaev area construction part of the naval forces of the USA has started construction of the centre operational management for fleet of naval forces of Ukraine.
Comments
comments