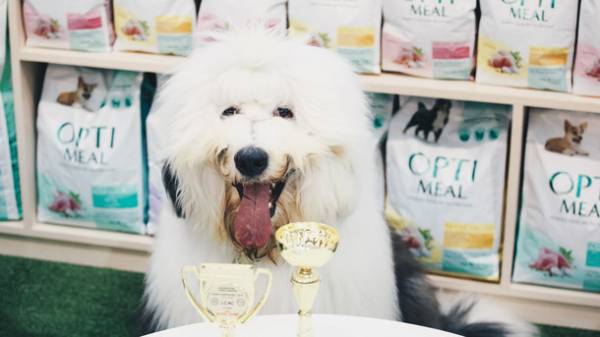 Specifically on the day of the show, the brand has prepared a presentation of new products for miniature and small breeds of dogs OptiMeal Privilege. The company's stand you can see the new line feed to ask questions to the experts, and win nice gifts for their Pets.
"Euro Dog Show 2017" gathered guests from around the world, where an authoritative panel of judges evaluates the quality of European breed of dog of the elite. Research Department OptiMeal has been proven the importance of establishing a strong immune system of dogs, especially regularly participating in exhibitions. Therefore, the nutritionists and veterinarians OptiMeal developed a unique complex that supports the animal's immune system, protecting them from negative influence of external factors.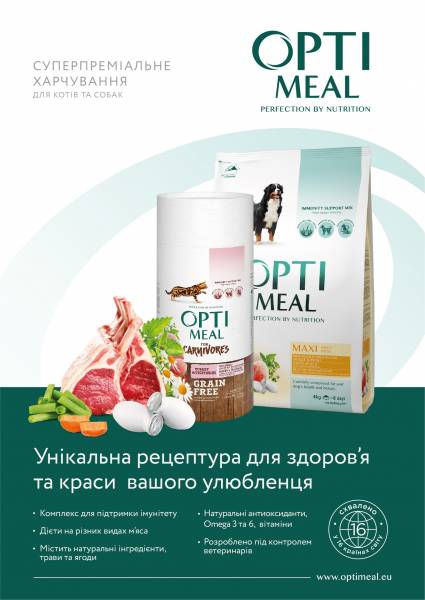 OptiMeal participation in the prestigious international exhibition is not just promotion but also the opportunity to share with the audience useful lifehacks for healthy nutrition for four-legged Pets.
– Health and being cheerful dog, like a person almost entirely depends on proper nutrition. OptiMeal formula enriched with immunomodulatory components of the highest quality: herbs, berries, betaglucan MacroGuard that directly affect both the local and General immunity of the animal. In 2007, production was implemented the ISO 22000 standard developed by the International organization for standardization for food safety for people. OptiMeal is recommended by many veterinarians and the products received the highest rating in the Dutch Institute of Animal Nutrition and the all-Ukrainian Guild of Veterinarians. When choosing a feed, we provide our clients with extensive advice and try to pick up an individual meal plan for each pet, – said the representative of OptiMeal, doctor of veterinary medicine Olesya Shmorgun.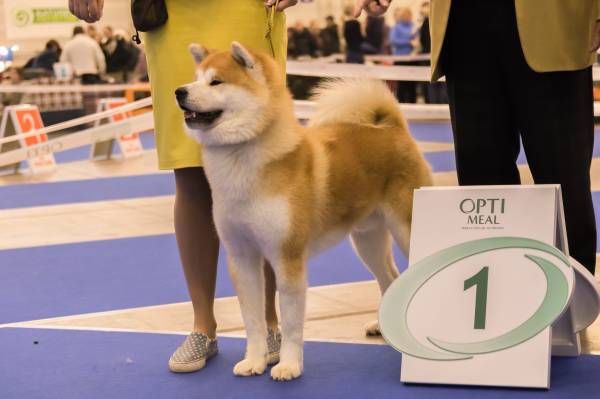 Recall that the prestigious exhibition "Euro Dog Show 2017" is held annually in one of the European capitals with the support of the international canine Association. This year the exhibition will be held from 24 to 27 August in the exhibition centre "Kiev Expo Plaza". http://www.optimeal.eu/
Comments
comments