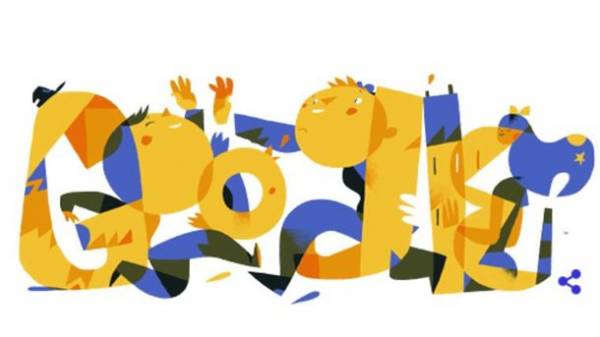 Google celebrated the independence Day of Ukraine bright ludlam. In a festive logo used shades of blue and yellow – the colors of the flag of Ukraine, reports TV channel "112 Ukraine".
In the letters of the Doodle showcases the diversity of the population of Ukraine.
"The image represents different people from all over the country who work together to achieve freedom, peace and respect for each other", – stated in the message a press-services of the Internet company.
The author of the new Doodle for Independence Day was the Ukrainian artist Sergey Maydukov.
SEE ALSO
Rasmussen congratulated Ukraine on Independence Day
Sergey Maydukov has told about idea of the picture: "For me, Ukraine is the people. Very different everywhere, very different in the West and in the East. And it should not be the cause of the opposition. On the contrary, it is a reason to be proud of, meet, get to know each other, to sing, to laugh and to respect diversity in Ukraine. After all, we are all vivid and unique, cheerful, with the desire for freedom and respect for each other."
As reported, the U.S. Embassy in Ukraine originally congratulated Ukrainians with Independence Day. The staff of the diplomatic mission has prepared a music video. In the video, the employees sing the song "Good wounds, Ukraino!".
Comments
comments