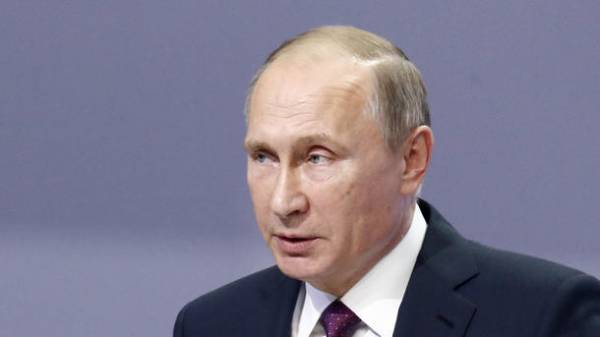 Strategic nuclear forces (SNF) as a priority, will be equipped with new weapons, until the end of 2020 the figure for SNF will be up to 90%, said Russian President Vladimir Putin.
"We will continue to develop the defence potential of the country, to equip all types and kinds of troops, weapons and equipment of the new generation. First of all it concerns the strategic nuclear forces," the President said at the ceremony presenting officers appointed to senior command positions.
As the head of state, "until the end of 2020, their equipment with modern weaponry should be more than 60%, and in some respects – 90%".
In turn, the chief of the Main operations Directorate of the General staff of the armed forces of the Russian Federation Sergey rudskoy said at the ceremony that "the rearmament of troops on new military equipment is carried out in a planned manner".
"Strategic nuclear forces are maintained at the level allowing to efficiently solve the tasks of nuclear deterrence", he said.
He also stated that the General staff of the armed forces in the framework of strategic planning reinforces troops in the West, southwest and Arctic areas.
The General staff in strategic planning focused on strengthening the army groups on the Western, South-Western and Arctic areas, said rudskoy.
"The main effort of the General staff is concentrating on increasing operational capability, the capabilities of the Armed forces, the deployment and reinforcement of military forces in the West, southwest and Arctic strategic directions", – he said.
Earlier, leader of the Crimean Tatar people, MP Mustafa Cemil noted that competing in the arms race with the West, Russia is driving itself into bankruptcy. He recalled the arms race of the Soviet era, when the Soviets never managed to catch up with the West, and now the same fate awaits Russia.
Comments
comments