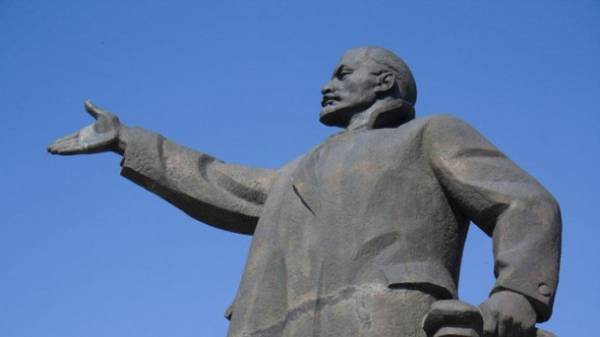 The monuments to Lenin in Ukraine has remained only in the occupied areas. In an interview with LIGA.net said the Director of the Ukrainian Institute of national memory Vladimir vyatrovich.
"Dismantled 2389 monuments, of which 1320 monument to Lenin. According to our information, in the towns Lenin is no more – on the territory controlled by Ukraine. Perhaps they remained in a rural location and within the enterprises. The fact that the registers they never existed, they can be dismantled only upon detection," said he.
SEE ALSO
In Kiev tore down a statue of Lenin last
Viatrovych noted that the fate of these monuments is very different.
"Most of them – this is the usual plaster figures that do not represent neither material nor historical value, was done on a single Canon. They destroyed, of course. Those that represent a material value, for example, bronze could be melted. A portion is retained for the Museum. Hopefully at the end of this year, we will be able to establish such a Museum in Kiev, on the territory of the ENEA. It will be a Museum monumentalne Soviet propaganda. This fall we will announce it", he said.
Earlier Vladimir vyatrovich said that the renaming of settlements and streets in Ukraine will help to create a barrier to the Kremlin's anti-Ukrainian actions in Ukraine.
Comments
comments