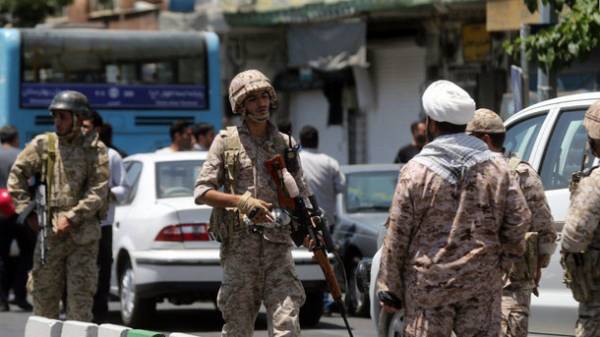 In connection with a double terrorist attack in the Iranian capital Tehran police have detained five people. On Wednesday, June 7, said General Hossein, Sajedinia. "After the attack on the mausoleum of Ayatollah Khomeini, the police arrested five suspects. (…) They are under investigation", – quotes the General news Agency ISNA, according to DW.
As stated by the local media, the representative of the Ministry of internal Affairs of the country, the number of victims of the double attack increased to 13 people.
The Chairman of the National security Council Reza Seifollahi reported that the attackers were Iranians. "Regarding the personalities of the attackers, I must say, they were from the regions of Iran and joined the "Islamic state" – quoted by the official news Agency Reuters.
Two attacks in the Iranian capital was made in the first half of the day on June 7 at the same time. Close to the local government news Agency Tasnim said that dressed in women four assailants broke into the Parliament via the main entrance. One shot immediately, one detonated his suicide vest. The attackers killed a security guard of the Parliament. Two of the attackers barricaded themselves in the building. The result of the antiterrorist operation killed them.
During the attack at the mausoleum of Ayatollah Khomeini in the South of the Iranian capital, the terrorists killed the gardener. Three men broke into the building of a Shiite Shrine and opened fire on the audience. A suicide bomber with an explosive belt blew himself up, one of the attackers — shot dead and another arrested. Terrorist group "Islamic state" (IG) declared its responsibility for both attacks.
Comments
comments