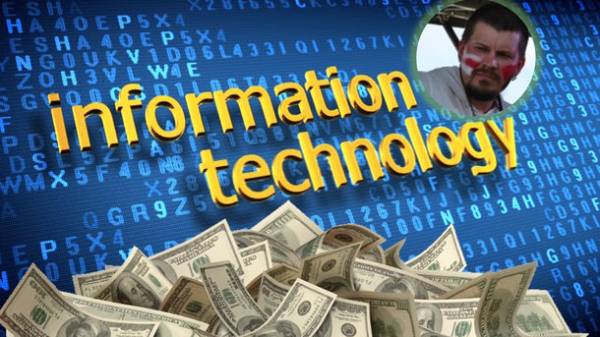 Has become for many a good employer Poland nevertheless has a crisis of personnel. An acute lack of specialists of the IT sector. Offers, earnings and prospects of specialists in the sphere of information technology told the Polish musician Artur Prosowski.
Poland is the leader in Central and Eastern Europe in the field of information technology and ranked in the top sector of business services in the world. The IT sector is one of the fastest growing sectors of the economy and, consequently, increasing the demand for specialists. Now almost no areas in which they would not have been needed – from the production of yogurt and machinery to financial areas and art.
"From 2009 to 2015, the demand for IT specialists in Poland increased by 100 000 people, which shows the scale of the development. Last year, the demand for IT professionals has increased three times. This is not the limit – in the coming years employers will offer in Poland about 150 thousand jobs.
Due to the lack of specialists recruited staff with no experience and not profiled, and, so to speak, of potential, with a mathematical turn of mind. For them courses and thus prepare their young professionals. It's never too late to learn, and even at 40 years old to find themselves in this area. However, to become a good, highly paid expert, you have to want it and grow, because this area is alive and dynamic. In this area the value is not a scientific degree, and knowledge and experience. Also necessary to know English language because all the programs written on it. Knowledge of another language is welcome, but not necessary", – said Arthur Prosowski.
In Poland, according to Brozovskogo, programmers earn an average of between 6,000 and 20,000 zlotys (more experienced). A little less get graphic designers and network administrators – their rate is in the range from 4000 to 8000 PLN. In large cities such as Warsaw, Wroclaw, Krakow, and even Poznan rates are higher than in the small.
"Now plenty of vacancies not only Polish companies, but also foreign, which have their branches in Poland. Such international companies offer besides wages, better benefits, and not only for the employee but for the whole family. And not always require constant presence in the office. This, plus the profession – you can work from anywhere, most importantly to the computer and the Internet.
Prosowski also noted that the IT sector is today one of the most attractive to young people.
"Young people are not committed to work in conditions of noise, vibration, noxious fumes and strong odors. She dreams about office work. Tractor and seamstresses though, and need professional, but not trendy".
Comments
comments