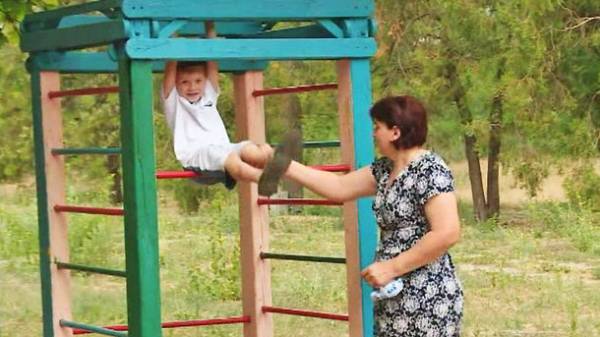 The Rinat Akhmetov humanitarian centre is the 4th year helps adults and children who find themselves in difficult life situations and need support. In the framework of the Targeted assistance Staff provides assistance with medications, carries out emergency treatment and surgery, organizes the rehabilitation of wounded children in the best sanatoriums of Ukraine.
One of the examples of assistance you can call the family history Primak from Sverdlovsk of Luhansk region. Family injured by an exploding shell. Most affected 5-year-old Cyril. The boy had to undergo several serious surgeries for skin grafts. For full recovery the child it was necessary to pass a rehabilitation course, and the Humanitarian centre of Rinat Akhmetov came to Cyril for help.
"Kirusha leg did not heal, much festered, – says Lyudmila Primak, mother of Cyril. We went to the website of Rinat Akhmetov Foundation, has written a letter asking about the rehabilitation of the child, and in a week have helped us – gave a ticket to a sanatorium."
Now 5-year-old boy is recovering nicely, walking alone, and trying to forget the horror. He is assisted by family and friends.
"During the fighting in the Donbass, the Humanitarian centre has supported 76 wounded children. Of these, 68 completed a course of treatment in rehabilitation centers of Ukraine, 7 – received technical AIDS and medicines. Help sick and injured children, the number of which, unfortunately, grows, remains one of our priorities", – said Igor Chudinov, the head of "Targeted assistance" Humanitarian center.
Application for targeted medical assistance can be left on the hotline of the Humanitarian centre, 0800 509 001 or e-mail [email protected]
Comments
comments