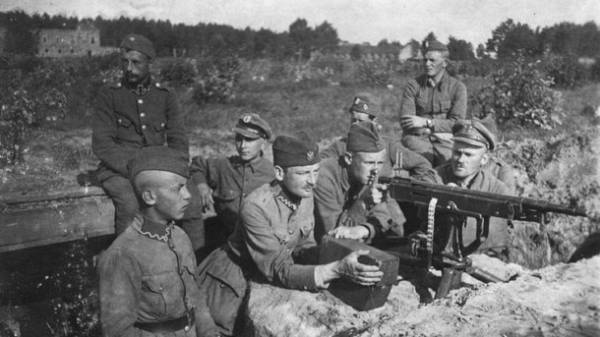 A joint Polish-Ukrainian victory on 15 August 1920 at Warsaw over the army of the Bolsheviks, which went down in history under the title "the battle of Warsaw or Miracle at Vistula", has protected Europe from the invasion of the Bolsheviks and now strengthens the partnership between Ukraine and Poland. This is stated in the statement of the Embassy of Ukraine in Poland, reports "UKRINFORM".
"The anniversary of the "Miracle on the Vistula" 15 August 1920 pay tribute to the fallen officers and soldiers of the Ukrainian people's Republic, as well as brothers in arms from the Polish army, which are side by side to defend Europe from the Bolshevik invasion", – reads the statement of the Ukrainian diplomatic mission in Poland.
SEE ALSO
Smolensk catastrophe: Poland made a resonant statement about the explosion
Diplomats said that the Ukrainian military is dreaming of a free Ukraine, "did not spare their blood in the struggle for an independent Poland". The Embassy also noted that Ukrainians remember the words of Marshal Jozef Pilsudski, said on 17 may 1920: "long live free Ukraine!".
"May jointly shed blood on the battlefields for our freedom and yours will bless and strengthen the strong brotherhood between our two friendly Nations – Ukrainian and Polish", – reads the statement of the Embassy of Ukraine.
We will remind, in Warsaw, commented on the scandal with a new Polish passports – the Polish foreign Ministry noted that the final decision relative to the image in a new Polish passport will be taken in September.
As reported, the centenary of the independence of Poland in 2018, the authorities want to release an internal passport in the new design. In its pages, among other things, can be imaged memorial Eaglets in Lviv or the Holy gate in Vilnius (Lithuania).
We will remind that Lithuania reacted sharply to this initiative. Lithuanian foreign Minister caused a temporary Ambassador of Poland and warned that this should not be.
On Monday the Ministry of foreign Affairs of Ukraine handed over a note of protest to the Ambassador of Poland in Ukraine Jan Pieklo, saying that recent actions Warsaw will have a negative impact on bilateral relations.
Comments
comments