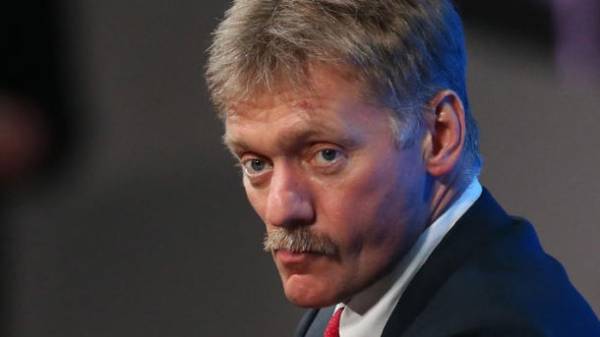 In the Kremlin once again undecided about the letter of the ex-President of Ukraine Viktor Yanukovych to Russian President Vladimir Putin to send troops to Ukraine. Today, the press Secretary of the President Dmitry Peskov told reporters in Moscow promised to investigate this question.
"You got me right, still failed (to find out about the letter – Ed.). I confess, I'll find out", he said.
Peskov promised tomorrow, March 16, to answer this question.
As reported, March 14, at a briefing in the Kremlin, Putin's press Secretary promised to see about a letter of Yanukovych to Putin. "Tomorrow we will come back to this. If early, I will report", – said Peskov.
On March 13 he stated that he has no information, whether asked Yanukovich to Putin asking to send troops to Ukraine March 1, 2014, and added that we haven't had time to verify this information.
We will remind, on March 4, 2014 at an extraordinary meeting of the UN security Council at that time, Russia's permanent representative to the UN Vitaly Churkin said that Yanukovych Putin sent a written request to use the Russian armed forces "to protect the population of Ukraine". "…appeal to the President of Russia Vladimir Vladimirovich Putin to use the armed forces of the Russian Federation to restore legality, peace, law and order, stability and protection of the population of Ukraine. Victor Yanukovych. March 1, 2014", – quoted Churkin a letter of Yanukovych. "Russia's actions in Ukraine entirely appropriate and legitimate," – said Churkin.
March 1, 2014 the Federation Council unanimously agreed to Putin to use Russian armed forces in Ukraine "to normalize the socio-political situation in the country." Later this decision was reversed, but the Russian aggression is not stopped.
25 November 2016 Yanukovych in Rostov-on-don confirmed that he had asked Putin to send troops into Ukraine, and called this request "emotional".
March 9, 2017, the Prosecutor General of Ukraine Yuriy Lutsenko unveiled received from the Prosecutor General's office letter, which says that neither the administration of the President of the Russian Federation, nor the Federation Council had not received any complaints of Yanukovych on the use of Russian troops on the territory of Ukraine. Also in the Prosecutor General's office claim that any of the statements of Yanukovych was not the reason for the appeal of Putin to the Federation Council for permission to use Russian troops in Ukraine.
Lutsenko expressed doubt about the veracity of the letters of the Russian Prosecutor General's office and recalled that the existence of such a letter said Churkin during a speech in the UN security Council.
Comments
comments