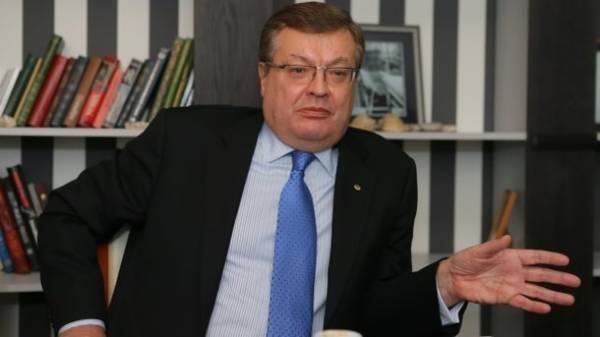 The requirement of biometric passports for Russians at the entrance to Ukraine is unlikely to solve the issue of liberation of Donbass. This was stated by the TV channel NewsOne, former Minister of foreign Affairs of Ukraine Konstantin Grishchenko.
"Whether it's (biometric passports for Russians – ed.) major changes or whether it will bring the solution to the main issue – the establishment of peace in the East of Ukraine and the return of the territories under the control of the Ukrainian state? I very, very much doubt," – said Grishchenko.
In his opinion, the introduction of such a rule may create problems for Ukrainians in the case of the response of the Russians.
"On the one hand we want to show that, at least here, is kind of a hard line towards Russia. On the other hand, do not understand the level of support for such measures, particularly in the Western region of our state, as there are a lot of people also go to work in Russia", – noted ex-the head of the Ukrainian foreign Ministry.
As was stated by the NSDC Secretary Oleksandr Turchynov, Russian citizens crossing the border with Ukraine will select biometric data.
In turn, Russia has threatened Ukraine with mirror measures.
"Russia needs the mirror to answer the complication of the entry of Russian citizens in Ukraine, Turchynov declared. Ukraine will pay a higher price for it", – wrote the Head of the state Duma Committee on international Affairs Alexei Pushkov in Twitter.
Comments
comments