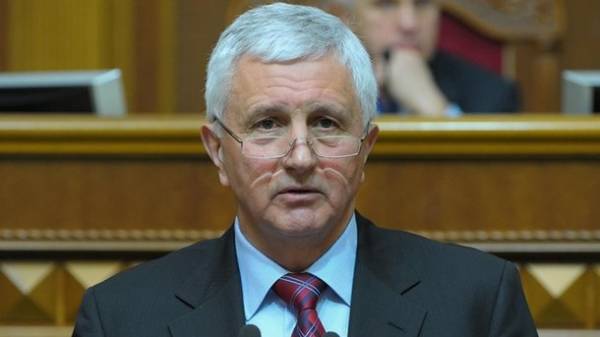 Should Ukraine introduce martial law in the occupied territories, taking into account the Crimea, but not in all areas of the state. This position was expressed by Deputy Chairman of the faction PPO Anatoly Matvienko, according to "112 Ukraine".
"I support this idea (adoption of the draft law on occupied territories – ed). Moreover, I am less critical of what we have until today did not, because there are reasons. If we had a good deterrence, as we have today, though it is still far from perfect, it could be done faster. We need to quickly resolve all the problems of our army to make it capable not only to contain the enemy, but to liberate its territory. Obviously, in this perspective, such steps are appropriate, obviously, they have to think. Who prepares these documents is unknown, but obviously if this came from the AP or the national security Council, obviously, this project is being prepared", – said Matvienko.
He claims that then it is necessary to impose martial law, but not in all areas of the state.
"Obviously, the next step is the introduction of martial law in occupied territory (including Crimea), not the entire Ukraine. If you do not do this step, it is not possible to carry out the next step… Without the recognition of the territory occupied and the corresponding document that confirms it, this step is impossible", – said the MP.
According to him, many representatives of the BPP believe that the imposition of martial law necessary.
As reported, on 13 June, the Secretary of the NSDC of Ukraine Oleksandr Turchynov said that Ukraine needs to move to a new format to protect the country from the hybrid war with Russia.
Comments
comments