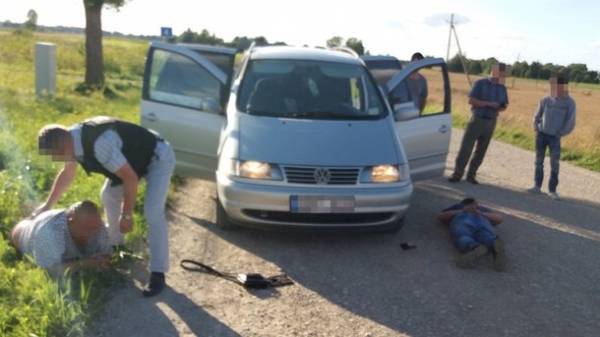 Lithuanian border guards with foreign colleagues uncovered an international network of trafficking. The investigation found that hotels in Lithuania Ukrainians were going to get to forced labour in the UK. About it reports Delfi.
"On Monday evening employees of the Department of criminal intelligence service of the state border of Lithuania (SOGP), together with colleagues from Division of the coast guard detained in Siauliai and Mayakkam areas of the three Lithuanian citizens and one citizen of Ukraine", – stated in the message.
Reportedly, the latter, according to available data, is the main organizer of the illegal schemes of movement of persons in the United Kingdom. Citizens of Lithuania helped the Ukrainian and implemented to move people abroad. The age of the detainees – from 41 years to 50 years.
It is also noted that this week the employees SOGG raided the detainees belong to the residential premises and non-residential premises in Siauliai and Mayakkam areas.
SEE ALSO
Ukrainian sold the orphan girl into sex slavery in Russia
"During the searches found nine illegal delivered to the citizens of Ukraine. According to the border guards, the Ukrainians planned to smuggle abroad as well, taking advantage of their vulnerability to use for forced physical labour in slavery-like conditions", – is spoken in the message.
It is also reported, according to Ukrainian law enforcers, during the searches in Ukraine were found illegally stored firearms and forged documents, allegedly used to smuggle people abroad.
Earlier it was reported that the inhabitant of Nikolaev Ukrainian women sold into sex slavery in Europe.
Comments
comments