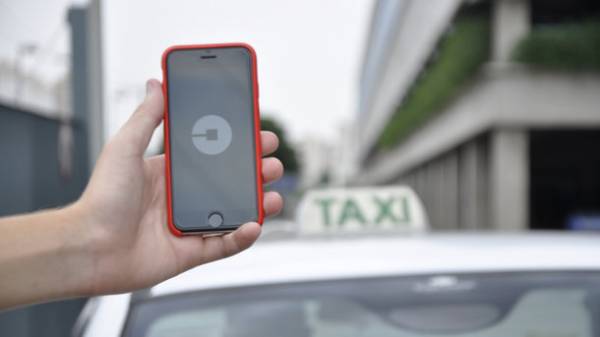 Drivers of taxi, Uber has figured out how to fool the algorithm of price formation order to extract more benefits for themselves. This is stated in a recent study conducted by experts at the University of Warwick, writes The Daily Telegraph.
According to the study, to achieve the desired effect at the same time the drivers come out of the branded Uber, through which they receive orders. Similarly, the inventive taxi drivers mimic the lack of machines, artificially increasing the demand, and the system in turn programmed in such instances, to act accordingly is to raise prices. This is not unusual and it is well known that during peak hours, during special events and late night fares for travel in Uber grow. Hardly drivers took a long time to come to a scheme that allows to take orders at higher rate in regular hours.
The researchers were able to uncover the scheme after a number of interviews with taxi drivers from London and new York, and read forums where they communicate. On one of the forums they found the following commentary: "Guys, do not enter the application until until the price will soar. Little cars + high demand = higher prices".
According to the researchers, collusion reflects the dissatisfaction of the drivers of policy and shows Uber "ethically controversial" nature of the algorithm.
SEE ALSO
Uber opens headquarters in Kiev
How much of this technique allows to raise the price, not reported. Uber certainly aware of the situation and regular manipulation of the algorithm. At least, judging by the posts on the forums. At the same time, representatives of the company stated about the inadmissibility of such actions and assured that this happens extremely rarely.
"We have a number of technical measures that prevent such abuse," assured the company.
Earlier, Uber has raised tariffs in Kiev. Uber in Ukraine is now represented in six cities: Kiev, Odessa, Lviv, Dnipro, Zaporizhia and Kharkiv.
Comments
comments