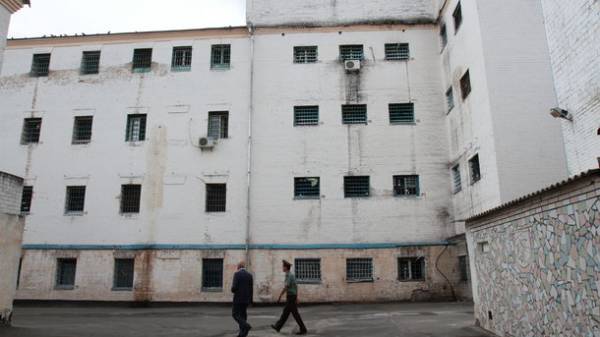 Ukrainian prosecutors supervising the observance of laws in the colonies, and other places of deprivation of liberty, reported about unusual finds in prisons during the first half of 2017. "Today, "found out that the most unusual thing I tried to transfer a prisoner, and that they hid the cameras.
THE FOOD AND SHARPENING. In the Prosecutor's list, for example, includes hundreds of liters of homemade mash, thousands of fake currency or even crossbow arrows. In the Poltava Prosecutor's office say that alcohol the prisoners was generous — it was seized 211 liters!
"Prisoners prepared Braga improvised — water, bread and tablets," — said the speaker of the Poltava regional Prosecutor's office Liudmila Ivashchuk. According to them, in addition to homemade alcohol during the inspection were found more than 500 grams of drugs (mainly cannabis), a device used for Smoking drugs ("bulbulyator") and 50 sharps (long knives, sharpening). To this list, prosecutors added several sacks of spoiled potatoes intended for feeding prisoners. According to the prosecution, the vegetables were unfit for human consumption. In the end, the management of the Prosecutor's office has written 9 instructions to the management of prisons.
MONEY AND ARROWS. However, one of the most unusual finds of the last few years, law enforcement officers call the "treasure", discovered in may in one of corrective colonies of Zaporozhye region.
"In Orekhovskaya penal colony No. 88 was found forged US dollars and the equipment for manufacture of counterfeit money," — said the press service of the Prosecutor General. "According to preliminary data, the fake money were made over several years "under the patronage" of the administration. According to the testimony, was made at least 3.5 million Russian rubles, 50 thousand dollars and more than 45 thousand UAH", — says the HCP.
In turn, the press-service of the Deputy head of the Ministry of justice Denis Chernyshov (he supervises the activities of prisons) the Prosecutor General's office countered that the two identified notes with a face value of 100 dollars like a gift. To this the warden added that, they say, prosecutors came to the conclusion of "mass" manufacturing of counterfeit money only on the testimony of one of the prisoners.
"Now there are of expertise. This can be involved members of the colony", — told us the speaker of the Zaporozhye regional Prosecutor's office Alexander Shulga. Remembers interesting cases and the former head of the state penitentiary service Sergey Starenky: "Sometimes found even crossbow arrows — with their help, the friends of the prisoners was thrown into the prison yard the parcel is convicted," he says.
REASONS. The current prison authorities on all charges say that they admit that there are problems with the staff, but constantly working to cleanse the system. And according to Old, the reasons for the emergence of prohibited items in prisons three: corrupt connection of prisoners with the administration, the negligence of the jailers and the shortage of personnel within the system.
Comments
comments