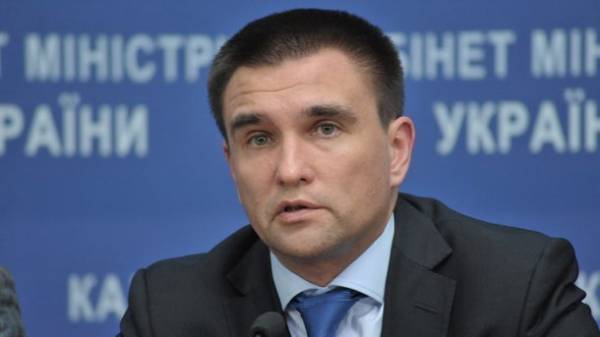 The Minister of foreign Affairs of Ukraine Pavlo Klimkin criticized the words of the Chairman of the German Free democratic party, Christian Lindner, who proposed to separate the Crimean theme, to achieve progress with Russia in other areas. A critical evaluation of the statements of German policy, the Ukrainian official expressed in an interview with German weekly Bild, reports DW.COM.
"We are very concerned that some politicians and then try to ignore or even justify the obvious violation of international law. Thus they encourage the aggressor to further crimes and become accomplices of Putin's crimes," – said Klimkin.
SEE ALSO
The candidate for the post of Chancellor of Germany made a peace offer to Russia
The Minister of foreign Affairs of Ukraine stressed the need to continue to fight by all political and diplomatic means for the "liberation of Crimea".
We will remind, on August 5, Christian Lindner proposed to separate the Crimean issues from the past in order to make progress in other directions. Lindner said that the safety and well-being in Europe depend, including, and from the relations with Moscow.
After waves of criticism , the leader of the German liberals explained that he did not mean the recognition of the annexation of Crimea, which is contrary to international law.
Comments
comments