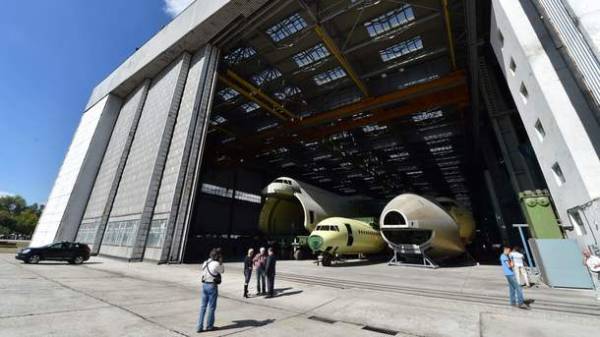 The Cabinet of Ministers of Ukraine introduced a new mechanism for the support of aircraft in the country. About this at the government meeting said the Vice-Prime Minister, Minister of economic development of Ukraine Stepan Kubiv.
"We propose a new mechanism of state support of aircraft industry: exempt from import duties and VAT of goods that import enterprises of aircraft construction. Attached a clear list of items and their quantities that we have calculated based on annual production plans and long-term contracts. Enterprises will be exempt from paying duties and VAT on imported components until January 1, 2025, provided that they comply with the requirements regarding the volume of imports and their proper use. Resale of such components will be deemed misuse," – said Kubiv.
The Minister is confident that this decision:
will free funds of enterprises and will allow to reinvest in research and development work and modernization;
will help to attract investment on joint production with the purpose of renewal of fixed assets of enterprises;
will strengthen the aircraft industry and keep about 50 thousand jobs.
According to him, such changes are important, as Ukraine is one of the few countries with the full cycle of aeronautical engineering. "In addition, we know that our planes are in demand in the world. According to estimates of industry experts, the request of the world market for airplanes is 1000 units by 2035," – said Kubiv.
SEE ALSO
In the Zaporozhye region is a unique aircraft factory
The main problem of the industry, according to Deputy Prime Minister, remains the shortage of working capital, depreciation funds of enterprises morally and physically obsolete technology. "World practice shows that about 15% of the funds received from the sale of aircraft, is reinvested in the development of the aviation production and the creation of new models of aircraft. In Ukraine this figure is only 3%", – said Kubiv.
We will remind, during the Le Bourget air show "Antonov" has signed a deal with one of the largest logistics companies in France.
Comments
comments