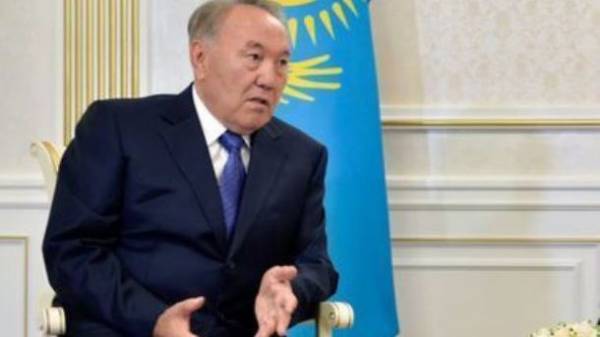 The deputies of the Parliament of Kazakhstan approved at a joint meeting of the chambers in the second reading the bill "About modification and additions in the Constitution of the Republic of Kazakhstan". The document proposes to amend 23 articles of the Constitution regarding the redistribution of powers between branches of government.
The President of the country Nursultan Nazarbayev has sent presents to his signature law to the constitutional Council. "Nursultan Nazarbayev, in accordance with article 72 of the Constitution appealed to the constitutional Council for review of the act and subject to its compliance with the constitutional values, fundamental principles and form of government of the state", – said the press service of the head of state.
As noted, the proposed amendments to the Constitution aimed at strengthening the role of Parliament, enhancing the independence and responsibility of the government. The bill also clarifies the constitutional basis of the judiciary and prosecutors. The document proposed at the constitutional level to ensure the continued independence of Kazakhstan, unitary, territorial integrity and form of government.
It is also suggested to reflect the basic law of the status, principles and achievements of the founder of independent Kazakhstan Nursultan Nazarbayev, emphasizing the historical role of the first President in the country's development.
"The leading role of Yelbasy (leader of the nation), Nursultan Nazarbayev, his initiatives have ensured the establishment and development of Kazakhstan's statehood. Repeatedly representatives of Kazakh companies have raised a question about securing the outstanding contribution of the President to the construction of our state. In this regard, we propose the following revision of the second paragraph of article 91 of the Constitution: "the Constitution Established the independence of the state, unitarity and territorial integrity of the Republic, its form of government, and the fundamental principles of the Republic established by the founder of independent Kazakhstan, the first President of the Republic of Kazakhstan the Leader, its status is immutable", – informed the Chairman of the joint Commission for the preparation of the bill a second reading the Deputy Nurlan Abdirov.
The bill includes other proposals of deputies. Among them is mandatory for the candidate country's higher education, the recognition of unconstitutional actions capable of upsetting interethnic and interreligious harmony, as well as the right of the President to appoint not only Ministers of foreign Affairs and defence and interior Minister.
Earlier in the state Duma of Russia made territorial claims to Kazakhstan.
Comments
comments