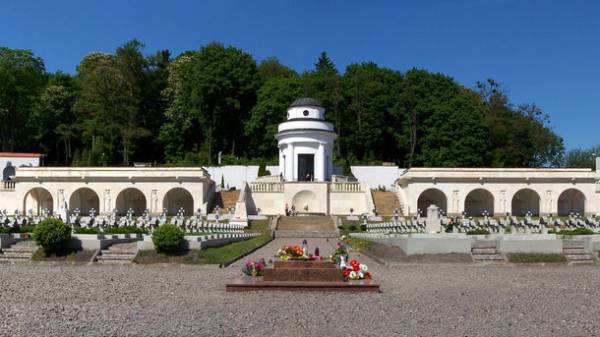 Monday, August 7, the Ministry of foreign Affairs of Ukraine handed over a note of protest to the Ambassador of Poland in Ukraine Jan Pieklo, saying that recent actions Warsaw will have a negative impact on bilateral relations. This was reported by the official representative of the Ministry of internal Affairs in Donetsk region, transfers "European truth".
Betz said that the Polish diplomat was summoned to the foreign Ministry in connection with the intentions of the Polish party to place on the pages of the new passport of Poland image of the so-called "Memorial to the eagles" on the territory of Lychakiv cemetery in Lviv
"The Ambassador handed a note, which expressed strong protest about the intentions of the Polish Ministry of internal Affairs and administration to place on the pages of the new passport of Poland the image of the chapel, rotunda, located on the territory of the Polish military tombs on Lychakiv cemetery in Lviv", – she said.
"Ukraine considers such intentions as an unfriendly act, which adversely affects the development of a strategic Polish-Ukrainian partnership", – said the press-Secretary of the foreign Ministry.
Betz reiterated Ukraine's position that "the evaluation of historical events is the business of historians" and the parties should refrain from "politicization of certain historical facts which would harm the development of mutually beneficial strategic partnership between Ukraine and Poland".
Earlier it was reported that in 2018 for the centenary of independence in Poland will be issued a passport in the new design. In its pages, among other images, is a memorial of Eaglets in Lviv.
Also consider the possibility that on one of the pages displays an image of the Holy gates, located in Vilnius (known as the Gate of Dawn or Sharp gate).
Lithuania has already responded to the initiative of the foreign Minister of the country has caused a temporary Ambassador of Poland in Lithuania.
"We explained the situation to him and warned that this should not be", – said on this occasion, the Minister Linas Linkevičius.
Comments
comments