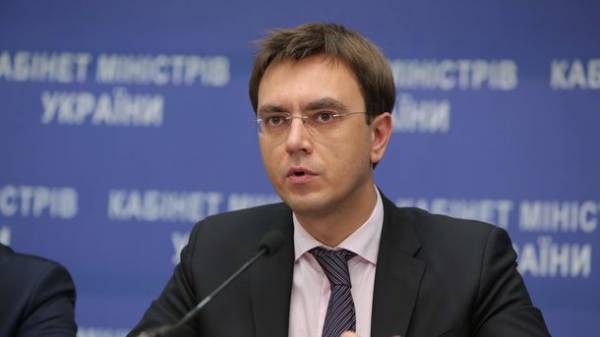 The loss of "Ukrzaliznytsia" (UZ) from passenger transportation are unwarranted in the absence of calculating the cost of passenger-kilometers and measures to increase transport efficiency. This was announced by Minister of infrastructure Volodymyr Omelian.
"Transportation in an ideal situation should be a market rate. Secondly, it is necessary to separate freight and passenger transportation. But most importantly, you need to look at what is really the cost of passenger transportation. Because every time "Ukrzaliznytsia" manipulating the figures, "drawing" the losses from passenger traffic," said Omeljan.
The Minister assured that he has all the reason to believe that these losses are unfounded.
SEE ALSO
The increase in cargo railway tariffs should be discussed with the business.
"Starting with the fact that the commuter traffic "Ukrzaliznytsya" recognizes that about 20 – 30% of passengers buy tickets, and all other travel ways. Why? A question for the "Ukrzaliznytsia". Ending with the fact that we have no calculation how to calculate the cost of passenger-kilometer. It's just inflated numbers that are convenient to write off. I'm not talking about smuggling, abuse of decoy people in the compartment and many other aspects," – said the Minister.
Recall, according to the financial plan, expects to receive more than 11 billion UAH of loss from passenger transportation in 2017.
Comments
comments