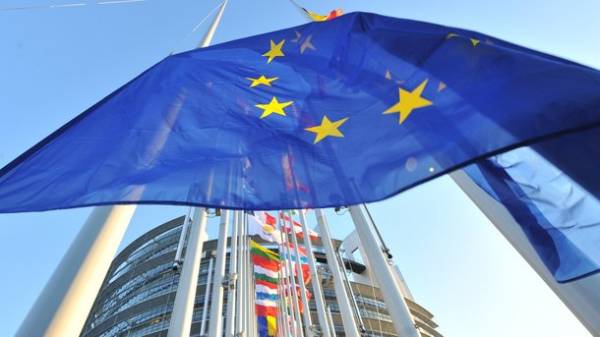 In the Group of States against corruption of the Council of Europe (GRECO) said that Ukraine had implemented promising reforms in the sphere of combating corruption, but now it should achieve significant results. This is stated in a new report, released on Tuesday, reports "Ukrainian truth".
The report calls on the Ukrainian authorities to continue anti-corruption reforms after the revolution of Dignity, and to achieve significant results in practice.
GRECO warns against delays and setbacks and calls for strong political will and effective implementation of the reforms.
Experts stress that the most urgent task now is to fight with the top corruption and end impunity. We need to ensure the independence and effectiveness of the newly established anti-corruption bodies: NABOO, NACP and SAP.
GRECO is particularly concerned about recent attempts to curtail the powers of NABU, a body that has achieved significant results in the investigation of corruption cases.
However, the experts positively assessed the policy of openness of the Verkhovna Rada of Ukraine, but called for efforts to improve transparency in the lawmaking process. In particular, this concerns the need to regulate lobbying and conflict of interest.
SEE ALSO
NACP will arrange a massive verification of e-declarations of officials
GRECO also calls on the Parliament to toughen anti-corruption measures in its ranks: the immune system may not lead to impunity for those deputies, whose acts of corruption should be investigated and punished.
GRECO welcomes the new legislation on the judiciary and the Prosecutor's office. However, considers it necessary to introduce additional safeguards to strengthen the independence of judges and prosecutors to avoid the influence on the process of their appointment, career advancement and overall daily work.
In addition, we must do more to strengthen the professionalism, the integrity and responsibility of judges and prosecutors.
In 2019, GRECO will assess the implementation by Ukraine of the recommendations contained in the report within the procedure of implementation of the recommendations.
As reported, during the first half of 2017, the Ukrainian courts sentenced to imprisonment for corruption offences 121 persons, 33 – to restriction of freedom, and 265 was awarded a penalty.
Comments
comments