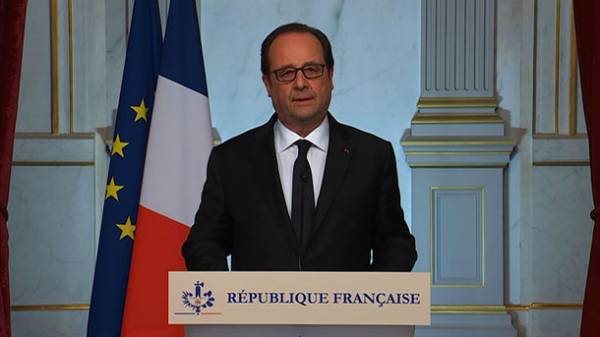 Russia is constantly testing the strength of the West and tries to ease the financing of various nationalist organizations in Europe. In an interview with several European media, in particular, the Polish newspaper Gazeta Wyborcza, said President of France Francois Hollande, reports "UKRINFORM".
"Russia is trying to restore the influence of the former Soviet Union, and therefore attacked Ukraine. It participates in the resolution of conflicts in the world to have the benefits of them. This is evident in Syria. Russia wants to be considered a strong and constantly checks our (the West. – Ed.) the power and ability to counter," – said Hollande.
The French President said that the Russian ideology is "very conservative." "Russia claimed to defend Christianity from Islam, but the technique, strategy and methods of influence similar to those which functioned in Soviet times," – said Hollande.
He noted that is in contact with Russian President Vladimir Putin, but that doesn't mean you have to agree with Russian "policy of accomplished facts".
"Us, Europe, pinned to the wall. If we are strong and United, then Russia will have to establish with us a long and equitable relationship," said Hollande.
Referring to the ideological and propaganda operations of Moscow, he hinted that all right-wing organizations in Europe to a greater or lesser extent linked to Russia.
Earlier, Francois Hollande said he considers his main task to prevent the victory of the party leader "national front" marine Le Pen in the upcoming presidential election.
Comments
comments