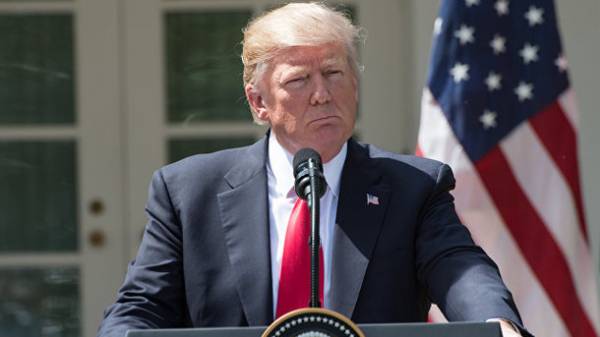 The President of the United States Donald trump is discussing with members of his administration the possibility of introducing new sanctions against Russia and Iran for supporting Syria, said the U.S. permanent representative to the UN, Nikki Haley.
"We (the US administration — ed.) will discuss this and have already started to discuss," said Haley in an interview with CNN, answering the question, "if the President wants tougher sanctions against Russia and Iran".
She also answered the question, does the US have evidence of the involvement of Damascus for the chemical attack in Idlib. According to Haley, the administration came to the conclusion about the guilt of the Syrian authorities on the basis of secret material.
"We showed evidence that the President saw the evidence. All of them, of course, kept secret, and I'm sure when they will be able to declassify them, they'll do it," — said the diplomat.
According to her, the Director of the CIA Mike Pompeo shared "evidence and information that he is" with international partners.
We will remind, early in the morning on 7 April the US released the 59 cruise missiles "Tomahawk" on Board Navy ships based in the Mediterranean sea, at the military airfield "Sirat" in Central Syria, which, according to the U.S. flew planes who committed chemical attack in Idlib province on April 4. The US President Donald trump called the missile strike in retaliation for the chemical attack.
Trump is considering imposing sanctions against Russia over Syria
Comments
comments