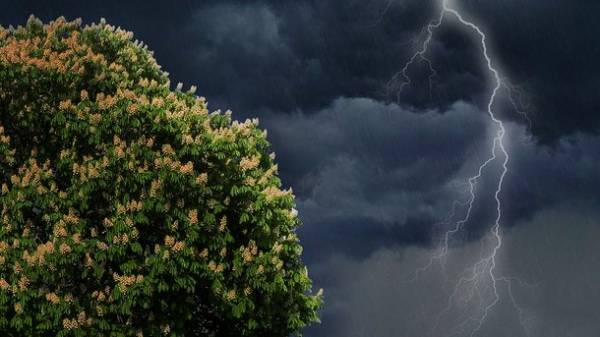 Today, August 7, in many regions of Ukraine, except the southern and Eastern regions are expected thunderstorms, locally heavy rain, in some areas, squalls of 15-20 m / s and hail.
It is reported Ukrgidromettsentr.
"On August 7 in Ukraine, thunderstorms, except Kharkiv, Donetsk, Luhansk, Odessa, Mykolaiv, Kherson and Zaporizhia regions, sometimes heavy rain, squalls of 15-20 m / s, deg," the forecasters warned.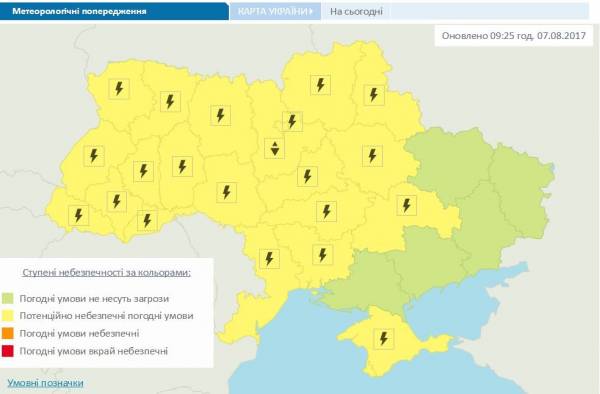 SEE ALSO
How to behave in bad weather
Thunderstorms, heavy rain, squalls of 15-20 m / s during the day today in the capital and Kyiv region In separate areas of the Kiev region – grad.
We will remind, on 7 August in most parts of Ukraine, the day temperature 21-26°, in the Carpathian region in places of 16-18° in the Central regions 27 to 32°. In the Eastern and southern areas in the afternoon intermittent rain, storm; the day temperature 33-38°.
Comments
comments