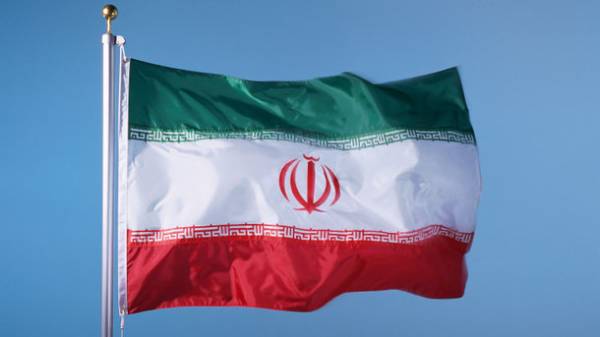 Iranian authorities called the missile strikes the U.S. air base in Syria "destructive and dangerous", Reuters reports with reference to the representative of the foreign Ministry of Iran Bahram qasemi.
"Iran strongly condemns any such unilateral strikes. Such measures will strengthen the terrorists in Syria and complicate the situation in Syria and the region," said Bahram qasemi.
Qasimi believes that it is unacceptable to use chemical attack as a pretext for such action. "Iran condemns the use of chemical weapons, but at the same time believes that it is dangerous, destructive and against international law to use such events as a pretext for unilateral action," qasemi added.
It is reported that Iran is the main regional ally of Syrian President Bashar al-Assad and is providing military and economic support in its fight against insurgents and militants of the "Islamic state".
We will remind, earlier it was reported that Russian President Vladimir Putin said the missile strikes the U.S. air base of the army of President Bashar al-Assad's "aggression against a sovereign state". This was stated press Secretary of the President Dmitry Peskov, Russian media reported. "President Putin says U.S. strikes on Syria an aggression against a sovereign state, in violation of international law, and under the false pretext," – said Peskov.
Recall that the US Navy ships stationed in the Mediterranean sea, struck by Tomahawk missiles at air base by Syrian government forces on 7 April.
In all there were more than 50 rockets that were aimed at the runway, and aircraft Parking and refueling facilities.
The operation was carried out by order of the President of Donald trump in response to a chemical attack in Idlib. As explained trump, a military strike was inflicted on the airfield, where they had carried out a chemical attack.
Pentagon spokesman Jeff Davis said that the United States has warned the Russian military personnel in Syria that the airbase shirt in the province of HOMS will be dealt a missile strike.
Recall that hundreds of Syrians died from the chemical weapons (presumably sarin gas) – after the bombing sites of the Syrian armed opposition in Idlib town of Khan shaykhun was covered with a poisonous cloud. According to eyewitnesses, people were dying from suffocation, many lying on the ground motionless, the other was observed vomiting and was frothing at the mouth.
Comments
comments