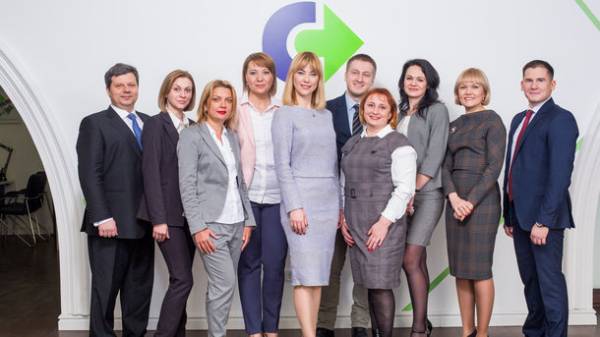 Over the last 5 years the Bank became one of the most promising in the category "Banks with private capital" by running a high-tech Internet banking, opening an account in 3 clicks and a Bank guarantee for half an hour.
The Concord Bank was the first among small and average banks of Ukraine became the principal member of Mastercard and Visa.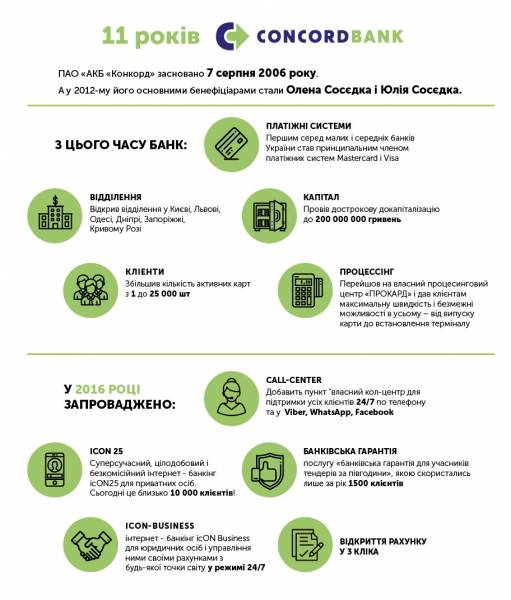 In addition, just a couple of years:
– opened new offices in Kiev, Lviv, Odessa, Dnepr, Zaporozhye, Krivoy Rog;
– held early capitalization of 200 000 000 UAH;
– increased the number of active cards with 1 to 25 000;
– moved to its own processing center "PROCARD" that gave customers maximum speed and endless opportunities in everything from your card until the establishment of the terminal;
For 2016 implemented:
– ultra-modern-and without fees and commissions online banking iсON25, which today is used by over 10 000 individuals and Internet banking iсON Business for legal entities with the ability to manage their accounts from anywhere in the world from any device 24/7;
service "Bank guarantee for bidders for half an hour," which during the year have been used for 1,500 clients;
service "the opening of the account in 3 clicks";
– a private call center to support all customers 24/7 via phone, Viber, WhatsApp, Facebook.
– base of legal entities increased from 350 to 2000 clients;
Summing up, the most popular of their product, the management Board of the Bank provides know-how – map "inJoy", which returns 5% of all coffee houses and fast foods in the world and makes the national currency in any currency in the world without commissions. It can be ordered at the link: https://concord.ua/card/kreditnye/injoy
Comments
comments