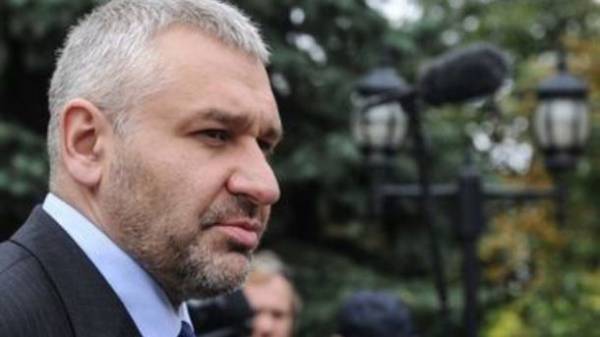 Crimea will become one of the main priorities for the United States on the Ukrainian issue. This opinion was expressed by the "observer" the Russian lawyer mark Feigin.
He remembered a radical statement by Senator John McCain that Russia must pay for its aggression against Ukraine. The lawyer believes that an American politician voiced the real sentiment of the American administration.
"McCain reflects the mood that now prevails in the Capitol, and now Washington has no intention to make the brackets the subject of the Crimea, as it was under President Obama. If the US cared more about active fighting, but in the Crimea, because there is no fighting, so it was possible to solve the question of priority: first, achieve peace in the Donbas by sanctions actions, and then make the Crimea. It is significant that Crimea now is also highlighted along with the General issues of the Ukrainian crisis. I think that this process is underway," – said Feigin.
SEE ALSO
Tymchuk explained the controversial remarks of German politicians in the Crimea
The lawyer noted that now in the US policy with Russia define the Congress and the Senate, not the President, that damask the opportunity to conduct tough anti-Russian position in relation to the Crimea.
"No more of this President and his administration has adopted a strategy towards Russia. They no longer asked. Is an attack – return Crimea, stop the war in Donbass, stop these crazy hacker attacks. I believe that the Crimea will be a priority. Because he's too obvious. If the Donbas is still possible to pretend that our (Russian military – ed.) there, we're not and can somehow fix it. And what about the Crimea?" – said Feigin.
We will remind, in March of this year , the US has urged the Russian Federation to immediately end its occupation of Crimea and to regain control of the Peninsula to Ukraine.
Comments
comments