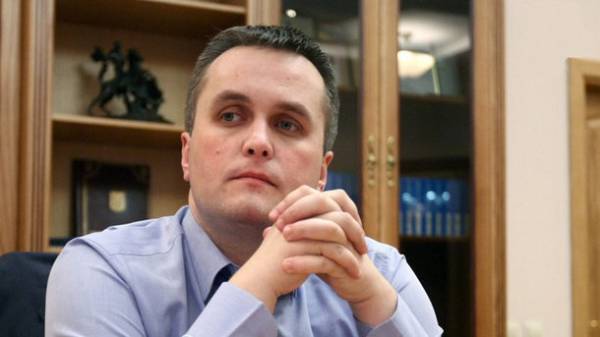 Specialized anti-corruption Prosecutor's office (COAG) agreed the message on suspicion to the former people's Deputy from faction "people's front" Mykola Martynenko, who had committed embezzlement of funds of the SE "Eastern mining-processing combine" in the amount of $17,28 mln, said the head of SAP Nazar Golodnitsky.
"The pretrial investigation established that in the period from 2013 to 2016 a criminal organization composed of the officers of the SE "Eastern mining and processing plant" (SE "VostGOK"), officials "STEUERMANN Investitions und Handelsgesellschaft mbH" as well as a group of individuals who had control over the said companies, including Martynenko N was committed embezzlement of the funds of GP "VostGOK" in the amount of 17.28 million. The United States by the illegal detention and subsequent execution of the contract of purchase and sale of uranium concentrate SE "VostGOK" across the Austrian intermediary company STEUERMANN," wrote Holodnitsky on his page on the social network Facebook on Thursday.
According to the head of SAP, in the future these funds transferred to the accounts of the company STEUERMANN with the use of offshore companies WARGRAVE TRADING LLP DALLAS, and FUEL SA members of the criminal organization facing in their own favor.
"Presentation of reports of suspicion entrusted with the detectives NAB," said Holodnitsky.
In turn, the press service of the NEB announced that Martynenko is suspected of committing crimes under part 1 of Art. 255 (creating criminal organization), part 5 article 191 (assignment, waste of property or taking to them by abuse of official position) the Criminal code of Ukraine.
The former MP was detained in order St. 208 Criminal procedure code of Ukraine in the investigation of criminal proceedings on the fact of theft of the SE "Eastern mining and processing plant" ("VostGOK") for the procurement of uranium concentrate.
"At the present time the question of the communication to the detainee about suspicion" – as stated in the press service of NABOO.
Comments
comments