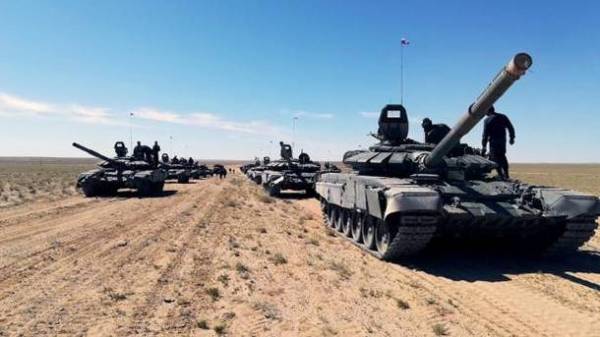 The Russian troops who are on manoeuvres "Zapad-2017" in Belarus can attack Ukraine from the South of the Belarusian border or from Brest. About it said in comments to UKRINFORM Polish expert, Advisor to the foreign Minister of Poland przemysław żurawski vel Graevskaya.
According to him, Russia's aggression against Ukraine can influence the North Korean conflict.
"There are several variants of the situation. If will sharply become aggravated situation in the far East around North Korea, Russia may resort to any radical action. If there will be peace, it is assumed the deployment of logistics in Belarus near the borders of Poland and Ukraine to support offensive operations, a significant military component," – said Zhuravskii led Graevskaya.
SEE ALSO
Start of the West-2017: what is the real threat of the exercise of Russia and Belarus
The Polish expert noted that the Russian troops on the southern borders of Belarus have access to the rear of the Ukrainian army – through the poles, however, this option is unlikely. According to him, the swamps in the region would make the potential advance of the Russians impossible.
He believes that the most likely direction for the invasion of the Ukraine district of Brest, where Russian troops can bypass natural obstacles.
We will remind, today in Belarus start military exercises "Zapad-2017" which will take place from 14 to 20 September, Russia declared to 13 thousand servicemen, about 70 aircraft and helicopters, and 250 tanks.
As stated in the state border service of Ukraine, the forces that Russia has accumulated for the participation in the exercises "West-2017", is not enough for incursion into the territory of Ukraine. Guards note that the exercises Russia will use to strengthen its positions in Belarus.
Comments
comments