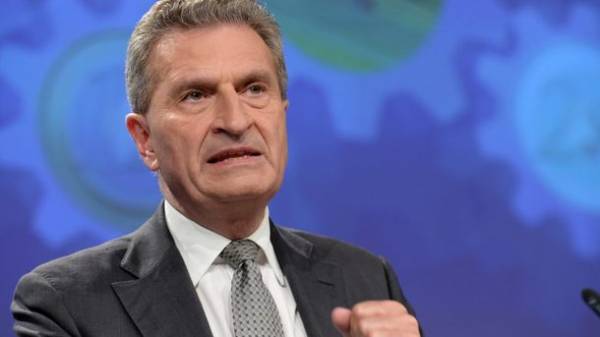 The European Commissioner for budget günther Oettinger said that after the withdrawal of great Britain from the European Union in the EU budget each year will miss 10 to 12 billion euros.
"I assume that these missing billions would be offset by the savings and greater participation of member countries," said Oettinger in an interview with German tabloid Bild.
Informed Telegraph, citing sources in the British government announced that London is ready to pay up to 40 billion eurosto repay financial obligations to the EU after Brexit.
SEE ALSO
A British exit from the EU was called into question – The Guardian
The decision to withdraw from the EU, the British adopted by referendum on 23 June 2016. March 29, 2017 officially start the process of withdrawal from the Commonwealth. According to the rules set forth in the 50th article of the Lisbon Treaty, leaving the EU, Britain should leave the Union on March 29, 2019 — exactly two years after the launch of the Brexit.
Comments
comments